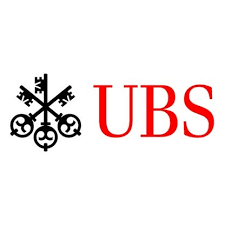 In June 2022, a former client of UBS Financial Services Inc. won an award in a FINRA arbitration for compensatory damages for $975,606 for losses sustained due to brokers who misled clients who didn't understand the risky UBS Yield Enhancement Strategy (YES). The award included $687,403 in compensatory damages and prejudgment interest, $58,644 in costs, and $229,134 in attorneys' fees. 
The investors were clients of two UBS Financial Services Inc. brokers. According to the claim filed by Erez Law, the investors invested in YES, at the recommendations of their brokers, in late 2017. The brokers allegedly recommended the unsuitable YES product as low-risk investments; however, the investments exposed the clients to tremendous risk. UBS is vicariously liable for the acts and omissions of its employees and its other agents by virtue of the doctrine of respondeat  superior and actual or apparent authority.  
The causes of action included breach of fiduciary duty; negligence; negligent supervision; fraud; breach of contract; violation of Sections 10(b) of the Securities Exchange Act, and Rule 10b-5 of the Securities and Exchange Commission; and violation of the Texas Securities Act. The causes of action relate to Claimants' investments in the YES options strategy product. The FINRA arbitration hearing was conducted in New Orleans, Louisiana.
According to the claim filed by Erez Law, the clients entrusted UBS Financial Services Inc. and the brokers with the vast majority of securities investments. They placed a high degree of trust and confidence in the firm and their brokers.
The Erez Law clients, who were described as moderately conservative, were primarily interested in a portfolio with a moderate risk tolerance and were generally averse to high-risk or speculative investments. Regrettably, UBS Financial Services Inc. and the brokers recommended a speculative and unsuitable proprietary investment strategy which they misrepresented as a safe income-generating strategy with unacceptable results. Moreover, the clients were not in need of taking on additional risks and therefore the strategy and ultimate losses were totally unnecessary.
According to the claim, UBS's YES was represented to investors by the brokers as a low  risk strategy that allows investors to generate an enhanced modest yield of approximately 3-5% without requiring investors to deposit additional funds into their UBS YES account. The claim alleged that the brokers believed there was virtually no realistic prospect  of their clients losing any capital in YES. The brokers went so far as to represent to the clients that "The world would have to end for this to go bad" and that YES had "limited downside." Regrettably, YES did in fact perform badly and had significant downside. 
Additionally, UBS's marketing materials emphasized that YES purportedly would  "manage risk" by hedging and actively monitoring positions. UBS also represented that, "The strategy "seeks to generate additional income through erosion of time premiums (time decay)." This was a false and misleading representation as the strategy's returns were in fact unrelated to time decay. 
Contrary to UBS Financial Services Inc. and the brokers' representations, YES was a high risk and unsuitable leveraged strategy that involved significant risk of loss of principal. By recommending that the Erez Law clients have an excessively large mandate in  YES, the risk to which they were unknowingly exposed was further increased. Additionally, the size of the mandate rendered the recommendation even more unsuitable.  
One possible and most likely explanation for UBS's motivation for recommending YES is the significant fees it generated for UBS. UBS received an annual investment advisory fee of 1.75% on the mandate amount for the clients' accounts. Additionally, UBS Financial Services Inc. and the brokers were able to generate additional and excessive fees by selling YES to the Erez Law clients. UBS Financial Services Inc. and the brokers generated fees in connection with the account(s) that served as collateral for YES and  also generated a second layer of fees by recommending YES.  UBS Financial Services Inc. and the brokers were able to generate two revenue streams from the same assets in what may be referred to as double dipping.  
This is the third award that Erez Law has won in 2022 against UBS Financial Services Inc. for UBS YES losses.
Pursuant to FINRA Rules, member firms are responsible for supervising a broker's activities during the time the broker is registered with the firm. Therefore, UBS Financial Services Inc. may be liable for investment or other losses suffered by its customers.
How to File a Claim Against UBS Financial Services Inc.
Erez Law represents investors in the United States for claims against brokers and brokerage firms for wrongdoing. If you have experienced investment losses, please call us at 888-840-1571 or complete our contact form for a free consultation. Erez Law is a nationally recognized law firm representing individuals, trusts, corporations and institutions in claims against brokerage firms, banks and insurance companies on a contingency fee basis.
"*" indicates required fields