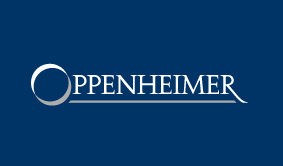 In May 2018, Erez Law obtained an award against Oppenheimer & Co., Inc. in a FINRA arbitration for $800,000 in compensatory damages and $61,517 in costs for losses sustained from investments in the high risk energy sector.
The investors were clients of financial advisor Evan Fischer (CRD# 1454305). Fischer was registered with Oppenheimer & Co., Inc. in Jericho, New York from 2002 to 2016. Fisher has been registered with Ameriprise Financial Services, Inc. in Mitchel Field, New York since April 2016.
The causes of action included breach of fiduciary duty; negligence; negligent supervision; fraud; breach of contract; and violation of ERISA. The causes of action related to Claimants' investments in various energy sector stocks including, but not limited to, Breitburn Energy Partners, Linn Energy, Energy XXI, Sandridge Permian Trust, Atlas Resource Partners and Vanguard National Resources. The FINRA arbitration hearing was conducted in Boca Raton, Florida.
"I am very pleased that the arbitrators found for my clients and awarded them the correct level of damages," says Jeffrey Erez, Esq."
The Erez Law client, a couple from Florida, entrusted their savings and retirement account with Fischer and Oppenheimer & Co., Inc. The couple were longtime friends of Fischer and thus placed a high degree of trust in Fischer with the vast majority of their retirement savings and their liquid net worth. The couple informed Oppenheimer & Co., Inc. that they were interested in fixed income investments that would generate a modest degree of income without exposing the retirement savings to loss of capital or volatility. Regrettably, Oppenheimer & Co., Inc. disregarded the couple's risk aversion and instead over-concentrated the couple's portfolio in high risk, unsuitable and highly correlated stocks in the energy sector.
Oppenheimer recommended investments in high risk and unsuitable small and mid-sized shale producers, many of which are now bankrupt, including:
Breitburn Energy Partners (bankrupt)
Sandridge Permian Trust (bankrupt)
Linn Energy (bankrupt)
Energy XXI (bankrupt)
Atlas Resource Partners
Vanguard National Resources
Penn West Petroleum
Due to the fact that the various energy investments recommended by Fischer were in the same sector and highly correlated, the decline in the energy sector had a drastically disproportionate negative impact on the client's portfolio. Oppenheimer failed to recommend an adequately diversified and suitable portfolio for the clients.
Additionally, the Oppenheimer recommended the couple invest their IRA and pension in high risk and unsuitable oil and gas stocks such as:
Vanguard National Resources
VOC Energy Trust
Amarin
Additionally, Erez Law allegeds that Fischer represented to the couple that the companies he recommended were safe, secure and solid investments, and he certainly did not disclose to the couple that they could lose most or all of their principal in any given investment.
Even when the couple's portfolio declined and they questioned the losses, Oppenheimer told them not to worry and to hold their position and refrain from selling, even encouraging them to purchase more in some instances. Regrettably, the couple always followed Oppenheimer's recommendations to their detriment.
Over the past few years, oil prices have significantly declined. A supply glut in 2014 and 2015 led to some of the lowest prices the market has seen in recent years. In turn, securities values also dropped, including the values of Breitburn Energy Partners, Linn Energy, Sandridge Permian Trust, Atlas Resource Partners and Vanguard National Resources. The volatile energy sector experienced significant turmoil, and many energy companies were negatively impacted when global crude oil prices fell below $40 per barrel at the end of 2015. This was the lowest level since early 2009, as supply was in excess of global demand. Oil and gas companies experienced a spike in bankruptcies, which have left many investors reeling.
Regrettably, this is not the first time Fischer has been the subject of a customer complaint. Fischer has been the subject of three additional customer complaints dating back to 2014, according to his CRD report. The two recent customer complaints include:
September 2017. "Client alleges unsuitable trades, negligence, breach of fiduciary duty, breach of contract, fraud, breach of securities regulatory requirements, failure to supervise, and violation of the New Hampshire Uniform Securities Act. From 2011 to 2016." The customer is seeking $220,000 in damages and the case is currently pending.
January 2017. "Claimants assert claims for unsuitability, unauthorized trading, negligence, breach of contract and misrepresentation in connection with maintenance of their account at Oppenheimer. From January 2013 through December 31, 2016." The customer sought $290,000 and the case was settled for $85,000.
Pursuant to FINRA Rules, member firms are responsible for supervising a broker's activities during the time the broker is registered with the firm. Therefore, Oppenheimer & Co., Inc. may be liable for investment or other losses suffered by Fischer's customers.
Erez Law represents investors in the United States for claims against brokers and brokerage firms for wrongdoing. If and have experienced investment losses, please call us at 888-840-1571 or complete our contact form for a free consultation. Erez Law is a nationally recognized law firm representing individuals, trusts, corporations and institutions in claims against brokerage firms, banks and insurance companies on a contingency fee basis.
"*" indicates required fields