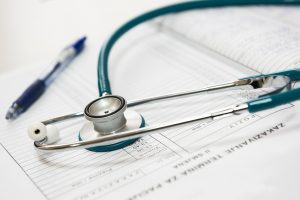 Erez Law is currently investigating Source Capital Group Inc. broker Joseph Scott Hooper (CRD# 2066207) over failed medical start-up investments that were sold to elderly investors. Hooper was registered with Source Capital from 2003 to 2010 and again from 2012 to 2013. He is no longer registered with any firm.
The Connecticut-based brokerage firm lost a $1.25 million FINRA arbitration decision brought by two Georgia residents who were sold unregistered and unsuitable investments in iPractice Group stock. Hooper recommended investments in a health care technology start-up company iPractice Group, which offered small physician groups the ability to convert paper medical records to electronic forms.
According to Hooper's CRD, "Hooper was named a respondent in a FINRA complaint alleging that he did not provide written notice to his member firm regarding his participation in private securities transactions. The complaint alleges that Hooper was serving as a director for a company and in that capacity he participated in the sale of the company's stock and was compensated for that participation. While with the firm, Hooper participated in 53 transactions, in which 41 investors or investor groups purchased $3,400,648 worth of a company's stock. In return, Hooper received $425,081 in commissions and 21,254.05 shares of the company's stock as compensation. Hooper did not notify his firm in writing that he was participating in the sale of the company's securities and failed to disclose that he had any role in such transactions when describing his outside employment with the company to the firm. The firm did not approve Hooper's participation in the company's stock transactions."
One former Source Capital customer invested $220,000, while another invested $590,000, for a total of $810,000 invested in the start-up company. The investments were made in 2012 and the company shut down in 2013 and soon declared bankruptcy just a few months later.
The customers alleged that Source Capital negligently supervised Hooper, and their entire investments were lost. The FINRA arbitration awarded the full investments plus interest to the two elderly investors.
In addition to the cases above, Hooper recently has been the subject of two additional customer complaints, dating from 2014-2015, according to his CRD report:
June 2015. "Allegation activity period: 06/23/2011 – 01/01/2013. Sold stock without being registered." The customer seeks damages in the amount of $40,000.
May 2015. "Allegation activity period: 12/01/2011 – 07/12/2012. Sold stock without being registered." The customer seeks damages in the amount of $66,000.
A broker must have reasonable grounds for each recommendation made to investors considering such factors as the customer's other securities holdings, financial situation, and risk tolerance. In addition, before a firm offers a security to its customers, the firm must conduct due diligence, investigating the facts surrounding the security, to confirm that it is suitable for any customer of the firm. The suitability of an investment for a particular individual is at the center of the investment process and one of the duties owed by a firm and its broker to the customer. Brokers that sell investments without their firm's approval have engaged in an illicit practice called "selling away." A firm may be held liable for its failure to recommend suitable investments to its customers.
Erez Law can help you recover losses you suffered as a result of unregistered and unsuitable investments made by Joseph Scott Hooper in iPractice Group stock. If you were a client of Source Capital Group Inc. or any other brokerage firm and you have experienced investment losses or financial irregularities, please call us at 888-840-1571 or complete our contact form. Erez Law is a nationally recognized investment and securities fraud law firm representing individuals, trusts, corporations and institutions in claims against brokerage firms, banks and insurance companies.