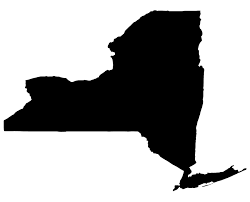 Did you lose money investing with New York financial advisor Stephen Sullivan (CRD# 3123249) who is alleged to recommend unsuitable investments and engage in excessive trading. Sullivan has been registered with SW Financial in Melville, New York since May 2018. Previously, Sullivan was registered with the following brokerage firm during the past four years:
Worden Capital Management LLC in Melville, New York (11/29/2017 – 05/08/2018)
Newbridge Securities Corporation in New York, New York (12/07/2016 – 11/22/2017)
Legend Securities, Inc. in Miller Place, New York (03/30/2015 – 12/09/2016)
Tryco Securities, Inc. in Melville, New York (03/12/2015 – 03/20/2015)
Brookville Capital Partners in Melville, New York (02/17/2015 – 03/17/2015)
Wilmington Capital Securities, LLC in Melville, New York (05/21/2014 – 02/17/2015)
In March 2016, FINRA suspended Sullivan for 10 days and sanctioned him to civil and administrative penalties and fines of $5,000 after he "consented to the sanctions and to the entry of findings that he exercised discretion in the accounts of two separate customers without obtaining prior written authorization from his customers to exercise discretion in their accounts and his member firm did not approve these accounts for discretionary trading. The findings stated that Sullivan discussed potential transactions with these customers, but exercised his discretion in executing those transactions on future dates."
Sullivan has been the subject of two customer complaints between 2010 and 2018, according to his CRD report:
May 2018. "Claimant alleges unsuitable transactions, excessive trading, and failure to supervise." The customer is seeking $540,618 in damages and the case is currently pending.
November 2010. "Client alleged unauthorized trade 08/11/10 for 2,000 shares GDP." The customer is seeking $27,592.10 in damages and the case is currently pending.
Pursuant to FINRA Rules, member firms are responsible for supervising a broker's activities during the time the broker is registered with the firm. Therefore, Sullivan's former employers may be liable for investment or other losses suffered by Sullivan's customers.
Erez Law represents investors in the United States for claims against brokers and brokerage firms for wrongdoing. If and have experienced investment losses, please call us at 888-840-1571 or complete our contact form for a free consultation. Erez Law is a nationally recognized law firm representing individuals, trusts, corporations and institutions in claims against brokerage firms, banks and insurance companies on a contingency fee basis.
"*" indicates required fields