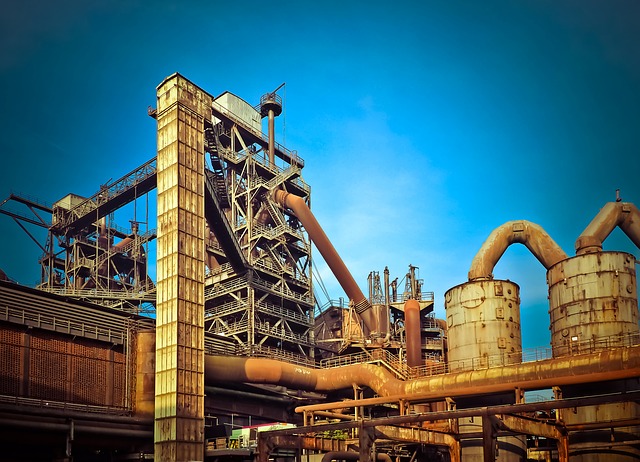 Erez Law filed a claim against UBS Financial Services Inc. financial advisor Margaret Mary Lech-Loubet (CRD# 1564472) regarding her recommendations of high risk and unsuitable investments in proprietary structured products tied to the energy sector.
Erez Law recently filed a FINRA arbitration claim on behalf of Lech-Loubet's former clients. The Erez Law client was an inexperienced investor who was risk-averse. She turned to Lech-Loubet to manage her investment portfolio to make low risk investments to preserve her principal and focus on safe income generation without jeopardizing her principal. The client also opened an account with her son for the purpose to fund his ongoing college education.
This case is part of a larger filing by the Securities and Exchange Commission (SEC) where "UBS has agreed to pay more than $15 million to settle charges that it failed to adequately educate and train its sales force about critical aspects of certain complex financial products it sold to retail investors," according to the SEC. "The SEC's order finds that UBS failed to develop and implement policies and procedures reasonably designed to educate and train UBS registered representatives in connection with the sale of reverse convertible notes (RCNs) so that they could form a reasonable basis to make suitable recommendations." It went on to explain that without adequate training, registered representatives made unsuitable recommendations in the sale of RCNs to retail customers despite their investment profiles or goals. UBS sold approximately $548 million in RCNs to more than 8,700 inexperienced retail customers.
Lech-Loubet's former clients allege that she specialized in managing investments for "old ladies" and she would handle her investments with the utmost care. Lech-Loubet recommended her client invest in high risk and unsuitable proprietary structured products. These unsuitable investments produced unacceptable results. Lech-Loubet's mismanagement and unsuitable recommendations of oil and gas investments caused the client to suffer devastating financial losses of $319,295.00.
Structured notes or products are complex securities derived from or based on a single security or index, basket of securities or indices, a debt issuance, a commodity and/or a foreign currency. Most structured products pay an interest or coupon rate based on certain defined parameters. Structured products typically consist of a note and a derivative, most often an option. While the note pays interest, the derivative defines the payment at maturity. Despite the fact that structured products most often involve options, they are typically marketed as debt securities. Structured products can offer a form of principal protection and frequently cap the upside in the underlying investment. Additionally, structured products do not trade on an exchange and are generally not liquid investments.
Lech-Loubet recommended that her former client and son invest in three complex, high risk and unsuitable UBS-branded reverse convertible notes which sustained significant, unacceptable and unwarranted losses when the stocks to which they were linked declined dramatically. Given the complexity of these structured products and their similarities to options, securities regulators have required brokerage firms such as UBS to specifically approve clients for structured products. It is alleged that Lech-Loubet misled her client to believe that their principal was safe. The recommendations to invest in these structured products were also unsuitable because it resulted in over concentrated exposure to three individual stocks.
FINRA has also cautioned brokerage firms and financial advisors to balance any representations regarding interest paid on structures products with the correspondent risk of loss if the reference asset goes down in price.
The reverse convertible investments Lech-Loubet recommended include:
UBS Trigger PAOS Cree
USB Trigger PAOS US Steel
UBS PAOS Trigger Peabody Energy
It is alleged that Lech-Loubet also recommended that the client invest in Goldman Sachs MLP and Energy Renaissance Fund, a leveraged closed-end fund that invests in master limited partnerships. This was a high risk and unsuitable investment and the client sustained a dramatic loss of principal to the fund. Lech-Loubet's strategy lacked requisite diversification, was unsuitable, and only served to increase the risk to which the client's portfolio was exposed. Lech-Loubet failed to adequately disclose the risks associated with the fund and the strategy of concentrating the account in the energy sector.
Erez Law represents investors in the United States for claims against UBS Financial Services Inc. financial advisor Margaret Mary Lech-Loubet, who is alleged to recommended proprietary structured products tied to the energy sector.
A broker must have reasonable grounds for each recommendation made to investors considering such factors as the customer's other securities holdings, financial situation, and risk tolerance. In addition, before a firm offers a security to its customers, the firm must conduct due diligence, investigating the facts surrounding the security, to confirm that it is suitable for any customer of the firm. The suitability of an investment for a particular individual is at the center of the investment process and one of the key duties owed by a firm and its broker to the customer. A firm may be held liable for its failure to recommend suitable investments to its customers.
Erez Law can help you recover losses you suffered as a result of unsuitable high yield energy investments, including UBS reverse convertible notes. If you were a client of UBS Financial Services Inc. financial advisor Margaret Mary Lech-Loubet and have experienced investment losses or financial irregularities, please call us at 888-840-1571 or complete our contact form. Erez Law is a nationally recognized law firm representing individuals, trusts, corporations and institutions in claims against brokerage firms, banks and insurance companies.
"*" indicates required fields