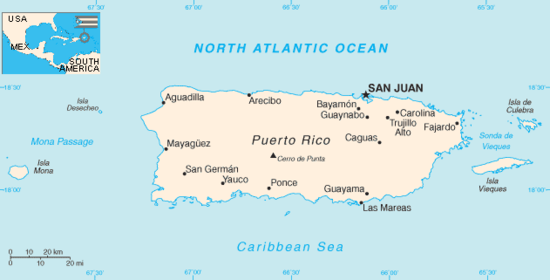 Erez Law recently filed a FINRA arbitration against David Lerner Associates. The Erez Law clients allege that David Portnoy (CRD #705396) and Scott Ente (CRD #2612038), who were registered representatives of David Lerner Associates, recommended the customers (a retired married couple and the wife's sister) invest in Puerto Rico bonds.
Puerto Rico suffers from long-term financial and economic deficiencies that rendered its credit increasingly more speculative. The deterioration of Puerto Rico's financial condition culminated in its debt being downgraded to junk status or speculative (below investment grade). For the past several years, Puerto Rico has been struggling with compounding debt and economic decline. As a result, the value of Puerto Rico's municipal tax-free bonds has considerably fallen. Since September 2013, when the steep decline in Puerto Rico bond values began, investors holding these bonds have suffered massive losses. In May 2017, Puerto Rico filed for bankruptcy protection from creditors in what is being described as the largest municipal bankruptcy filing in history.
To make matters worse, after Hurricane Maria devastated the island in September 2017, Puerto Rico debt fell by 4%, the biggest weekly drop since July 2015. This sharp fall came after Governor Alejandro García Padilla announced that Puerto Rico would ask bondholders to take less than what they were owed.
According to the statement of claim filed by Erez Law, it is alleged that all three customers informed Ente that they were conservative investors who wanted to preserve their irreplaceable retirement savings and generate a modest degree of income to meet expenses during retirement. The sisters had a low risk tolerance and the husband had a moderate risk tolerance and was looking for balanced growth, and was not interested in high risk investments or strategies.
Despite the three customers' risk aversion, Erez Law alleges that David Lerner Associates recommended that the customers each invest in high risk and unsuitable Puerto Rico bonds. The Puerto Rico bonds that David Lerner Associates recommended that the three customers invest in have all or mostly defaulted and are worth a fraction of their value at the time they first owned the bonds.
It is alleged that David Lerner Associates and Ente failed to adequately explain the significant risks associated with the Puerto Rico bonds that the customers held. Instead, David Lerner Associates and Ente led the customers to believe that the Puerto Rico bonds they recommended were secure and low risk investments. David Lerner Associates magnified the risks to which the customers were exposed by recommending that they over concentrate their accounts in Puerto Rico bonds. This strategy led the customers to lose a significant amount of their savings when their Puerto Rico bonds lose most or nearly all of their value. David Lerner Associates failed to recommend an adequately diversified portfolio, and the firm failed to disclose the significant risks associated with the concentrated investment strategy it recommended.
Additionally, David Lerner Associates recommended that the customers continue to hold their Puerto Rico bonds as they plummeted in value. It is alleged that Ente represented to the customers that the bond prices would recover, and that the bond prices did not affect them because as long as they do not sell their bonds, they will continue to receive interest payments and they will receive the return of their principal when the bonds mature. It is alleged that Enter represented that the only reason to sell any Puerto Rico bonds was to create tax losses to offset any capital gains.
Ente has been registered with David Lerner Associates, Inc. in Syosset, New York since 1995, and Portnoy was registered with David Lerner Associates, Inc. in Syosset, New York from 1996 to 2012.
Erez Law represents investors in the United States for claims against brokers and brokerage firms for wrongdoing. If and have experienced investment losses, please call us at 888-840-1571 or complete our contact form for a free consultation. Erez Law is a nationally recognized law firm representing individuals, trusts, corporations and institutions in claims against brokerage firms, banks and insurance companies on a contingency fee basis.
"*" indicates required fields