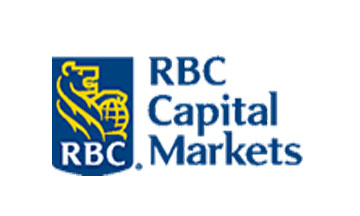 Erez Law recently filed a $573,000 FINRA arbitration against RBC Capital Markets, LLC. Their former customers allege that Robert Tansey (CRD# 1222751), who has been a registered representative of RBC Capital Markets, LLC in New York, New York since 2002, recklessly concentrated several accounts of family members in high risk and unsuitable Puerto Rico bonds.
Erez Law filed the case on behalf of two Oklahoma residents, a brother and sister. Their elderly parents were longtime customers of Tansey and became RBC Capital Markets, LLC customers when Tansey joined the firm in 2008. The parents managed their own accounts and took care of the daughter's account at RBC Capital Markets, LLC, as the daughter was a high-functioning mentally disabled adult.
The claim filed by Erez Law alleges that the parents were elderly risk averse investors that were interested in preserving their retirement savings and generating a modest degree of income. They trusted and relied upon Tansey to advise them on how to invest their irreplaceable retirement savings, as well as the account of their daughter. The irreplaceable funds in the daughter's account were meant to provide her with stable income, as she was unable to work.
When the father passed away in 2014, the brother began communicating with Tansey on his mother and sister's behalf about their accounts, and soon obtained authority over the accounts as his mother's health declined. The brother alleges that he had numerous discussions with Tansey regarding his concerns with the Puerto Rico bonds in his family's accounts. It is alleged that Tansey recommended the family continue with the same reckless strategy and refrain from selling or they would love all of their money. Regrettably, the brother followed Tansey's recommendations and ultimately did lose virtually all of the money invested in Puerto Rico bonds. The Puerto Rico bonds that Tansey recommended the family invest in have most or all defaulted and are worth a fraction of what was paid for them.
Regrettably, according to the claim, Tansey recommended an indefensible investment strategy of concentrating 100% of the daughter's account in uninsured high risk and unsuitable Puerto Rico bonds, as well as 60% of the parents trust account in these unsuitable Puerto Rico bonds.
Puerto Rico suffers from long-term financial and economic deficiencies that rendered its credit increasingly more speculative. The deterioration of Puerto Rico's financial condition culminated in its debt being downgraded to junk status or speculative (below investment grade). For the past several years, Puerto Rico has been struggling with compounding debt and economic decline. As a result, the value of Puerto Rico's municipal tax-free bonds has considerably fallen. Since September 2013, when the steep decline in Puerto Rico bond values began, investors holding these bonds have suffered massive losses. In May 2017, Puerto Rico filed for bankruptcy protection from creditors in what is being described as the largest municipal bankruptcy filing in history.
According to the complaint, Tansey presented the Puerto Rico bonds he recommended as high quality tax-free fixed income investments that would generate income while preserving principal. Tansey did not disclose that his customers could lose most or all of their money invested in the Puerto Rico bonds that he recommended. It is alleged that Tansey also failed to adequately explain the significant credit risks associated with the Puerto Rico bonds he recommended, and instead let the Erez Law clients to believe that the Puerto Rico bonds he recommended were secure and low risk investments. Tansey increased the risk to which the accounts were unknowingly exposed by concentrating their fixed income accounts in high risk Puerto Rico bonds. By simply following basic concepts of asset allocation and diversification, their losses could have and should have been avoided.
In addition to the case above, Tansey has been the subject of three additional customer complaints, one of which was denied, according to his CRD report:
December 2017. "Customer claims unsuitable recommendations of municipal bonds, in period March 2012 to present." The customer is seeking $775,000 in damages.
December 1994. "Customer alleged that the broker invested his funds in derivative securities that experienced unexplained extended life maturities, instead of fixed income securities with guaranteed maturities." The case was settled for $24,999.
Erez Law represents investors in the United States for claims against brokers and brokerage firms for wrongdoing. If and have experienced investment losses, please call us at 888-840-1571 or complete our contact form for a free consultation. Erez Law is a nationally recognized law firm representing individuals, trusts, corporations and institutions in claims against brokerage firms, banks and insurance companies on a contingency fee basis.
"*" indicates required fields