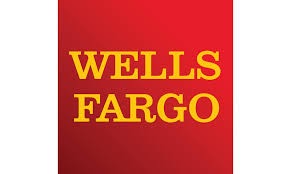 Erez Law is currently investigating former Wells Fargo Clearing Services broker Elizabeth Guarino (CRD# 1264531) regarding unsuitable investment recommendations. Guarino has been registered with Wells Fargo Clearing Services, LLC in Woodbury, New York from 2008 to 2017.
In November 2019, FINRA sanctioned Guarino to a $10,000 civil and administrative penalty and fine and suspended him for 15 months after she consented to the sanctions and to the entry of findings that she recommended speculative securities transactions, in oil and natural gas limited partnerships whose general credit rating was junk, to her elderly member firm customer that were unsuitable. According to the FINRA findings, the investor was a homemaker and a conservative investor with minimal investment experience and was relying on social security and her income from her investments to support her throughout her retirement years. According to FINRA, as a result of Guarino's unsuitable recommendations, the customer suffered principal losses of over $150,000. The firm compensated the customer for her losses. The FINRA findings also stated that Guarino made trades in the elderly customer's accounts without her knowledge and authorization or consent prior to entering the trades.
Guarino has been the subject of one customer complaint, according to her CRD report:
August 2016. "Client alleged unsuitable energy investments. (5/15/2014-3/4/2015)." The customer sought $280,000 in damages and the case was settled for $150,000.
Pursuant to FINRA Rules, member firms are responsible for supervising a broker's activities during the time the broker is registered with the firm. Therefore, Wells Fargo Clearing Services may be liable for investment or other losses suffered by Guarino's customers.
Erez Law represents investors in the United States for claims against brokers and brokerage firms for wrongdoing. If and have experienced investment losses, please call us at 888-840-1571 or complete our contact form for a free consultation. Erez Law is a nationally recognized law firm representing individuals, trusts, corporations and institutions in claims against brokerage firms, banks and insurance companies on a contingency fee basis.
"*" indicates required fields