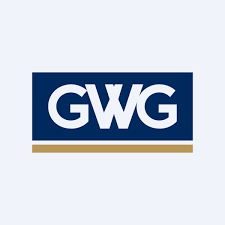 Erez Law is currently investigating IFP Securities, LLC broker Elio Chiarelli Jr. (CRD# 5824081) regarding GWG Holdings Inc. investments losses. He has been registered with IFP Securities, LLC in Urbandale, Iowa, from 2019 to 203. Previously, he was registered with LPL Financial LLC in West Des Moines, Iowa, from 2010 to 2019.
Elio Chiarelli Jr. Customer Complaints
He has been the subject of one customer complaint, according to his CRD report:
December 2022. "Customer filed a FINRA arbitration claim received by the firm on Dec 20, 2022. The claim alleges failure to conduct adequate due diligence, misrepresentation of the investment's safety, failure to adequately disclose the risk surrounding an investment in the product and unsuitability. The subject investment has filed for Federal Bankruptcy protection under Chapter 11 (re-organization). Internal investigation of facts surrounding allegations was completed on Jan 20th 2022 noting that due diligence was performed, the associated risk complained of was appropriately reflected both in person and via documentation provided to and signed for the client. Customer is requesting an unspecified award for compensatory damages, interest at statutory legal rate since purchase and unspecified punitive damages. Ascertainment of any alleged actual damages is impossible until re-organization of GWG under Chapter 11 proceedings is completed. Both firm and representative deny the claim(s) and intend to rigorously contest the matter." The customer is seeking $200,000 in damages and the case is currently pending. The complaint was related to corporate debt, and it took place while he was registered with IFP Securities, LLC.
Pursuant to FINRA Rules, member firms are responsible for supervising a broker's activities during the time the broker is registered with the firm. Therefore, IFP Securities, LLC may be liable for investment or other losses suffered by Elio Chiarelli Jr.'s customers.
Erez Law represents investors in the United States for claims against brokers and brokerage firms for wrongdoing. If you have experienced investment losses, please call us at 888-840-1571 or complete our contact form for a free consultation. Erez Law is a nationally recognized law firm representing individuals, trusts, corporations and institutions in claims against brokerage firms, banks and insurance companies on a contingency fee basis.
"*" indicates required fields