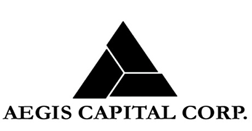 Erez Law is currently investigating former Aegis Capital Corp. broker Douglas Szempruch (CRD# 4159318) regarding unauthorized trading. Douglas Szempruch was registered with Aegis Capital Corp. in Melville, New York from 2011 to 2021.
In July 2021, FINRA sanctioned Douglas Szempruch to pay $99,720.87 in restitution and suspended him for 12 months. According to FINRA, he consented to the sanctions and to the entry of findings that he engaged in "quantitatively unsuitable trading in customer accounts." The FINRA investigation found that while each customer had an investment objective of growth or balanced growth and a risk tolerance of moderate, Douglas Szempruch exercised discretion when executing trades in these customers' accounts, without the customers providing prior written authorization for him to exercise discretion and without his member firm accepting any of the accounts as discretionary accounts.
Given the customers' investment profiles, FINRA found that Douglas Szempruch's trading was excessive and unsuitable, causing the customers to pay $127,198 in commissions and suffer $157,605 in losses.
According to FINRA, "The findings also included that Szempruch sent emails to prospective customers making misleading statements concerning investments in a company. Specifically, Szempruch inaccurately represented that he had visited the company's production facility, met with and was in direct communication with the company's management, was participating in weekly calls with the company's management, and had first-hand information about the company. In fact, although Szempruch was invited to visit the company's facilities, he did not attend and was instead briefed later by colleagues who did make the trip. Szempruch also did not directly communicate with the company's management but instead closely followed the company. Although Szempruch understood that colleagues at the firm had begun conducting periodic status conferences with the company's management, the company's management ceased participating in the conferences shortly after executing an agreement with the firm. Szempruch thus did not have direct or first-hand information about the company, and misleadingly described his relationship and interactions with the company and its management."
Douglas Szempruch Customer Complaints
Douglas Szempruch has been the subject of two customer complaints between 2004 and 2018, according to his CRD report. The most recent complaint was regarding:
February 2018. "Time frame: May 21, 2015 to October 21, 2016. Client alleges poor performance and unsuitable recommendation." The customer sought $30,000 in damages and the case was settled for $30,000.
Pursuant to FINRA Rules, member firms are responsible for supervising a broker's activities during the time the broker is registered with the firm. Therefore, Aegis Capital Corp. may be liable for investment or other losses suffered by Douglas Szempruch's customers.
Erez Law represents investors in the United States for claims against brokers and brokerage firms for wrongdoing. If you have experienced investment losses, please call us at 888-840-1571 or complete our contact form for a free consultation. Erez Law is a nationally recognized law firm representing individuals, trusts, corporations and institutions in claims against brokerage firms, banks and insurance companies on a contingency fee basis.
"*" indicates required fields