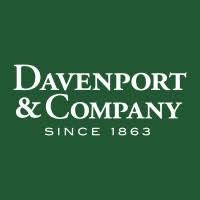 There are options for clients of Davenport & Company LLC broker Douglas Stopkey (CRD# 2209717) who suffered investment losses. Stopkey has been registered with Davenport & Company LLC in Richmond, Virginia since 2018. Previously, Stopkey was registered with Merrill Lynch, Pierce, Fenner & Smith Incorporated from 1992 to 2018, when he was terminated regarding, "Conduct involving unauthorized and active trading in client accounts, mismarking client trades as unsolicited and failure to report a client complaint."
In October 2020, FINRA suspended Stopkey for 30 days after he "consented to the sanctions and to the entry of findings that he effected approximately 300 trades in seven accounts owned by four senior customers without first speaking with the customers on the days he effected the trade orders. The findings stated that although the customers orally authorized Stopkey to exercise discretion in their accounts, they had not given written authorization for the accounts to be discretionary. Nor did the member firm approve the customer accounts as discretionary. Additionally, on three firm compliance questionnaires, Stopkey inaccurately stated that he had not utilized time or price discretion, or entered trade orders prior to speaking with a client, in a client account. Further, in response to compliance staff's inquiry into one of the subject trades, Stopkey inaccurately suggested that the trade was the customer's idea. The findings also stated that Stopkey caused the firm to maintain inaccurate books and records. Stopkey marked order tickets for trades in the customer accounts referenced above as unsolicited although he did not discuss the trades with the customers."
In February 2020, the Virginia State Corporation Commission opened an investigation into Stopkey, alleging he "Failed to follow client instructions, exercised discretion in non-discretionary accounts, and marked solicited trades as unsolicited." Stopkey was sanctioned to a $15,000 civil and administrative penalty and fine.
Stopkey has been the subject of one customer complaint in 2018, according to his CRD report. The complaint was regarding failure to follow instructions.
Pursuant to FINRA Rules, member firms are responsible for supervising a broker's activities during the time the broker is registered with the firm. Therefore, Davenport & Company LLC may be liable for investment or other losses suffered by Stopkey's customers.
Erez Law represents investors in the United States for claims against brokers and brokerage firms for wrongdoing. If and have experienced investment losses, please call us at 888-840-1571 or complete our contact form for a free consultation. Erez Law is a nationally recognized law firm representing individuals, trusts, corporations and institutions in claims against brokerage firms, banks and insurance companies on a contingency fee basis.
"*" indicates required fields