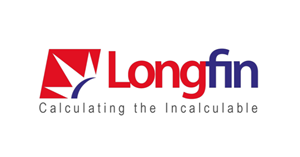 Erez Law is currently investigating financial advisors across the country who recommended their clients invest in Longfin Corp. Longfin Corp. (LFIN) is a US-based, global Fintech company powered by artificial intelligence (AI) and machine learning. The Company, through its wholly-owned subsidiary, Longfin Tradex Pte. Ltd, delivers FX and alternative finance solutions to importers/exporters and SME's.
In April 2018, the Securities and Exchange Commision (SEC) obtained an emergency freeze of $27 million in stock sales of cryptocurrency company Longfin Corp., which involved the company, its CEO, and three affiliated individuals. The complaint seeks injunctive relief, disgorgement of ill-gotten gains, and penalties, among other relief.
According to the SEC complaint, "shortly after Longfin began trading on NASDAQ and announced the acquisition of a purported cryptocurrency business, its stock price rose dramatically and its market capitalization exceeded $3 billion." The SEC alleges that Amro Izzelden "Andy" Altahawi, Dorababu Penumarthi, and Suresh Tammineedi then illegally sold large blocks of their restricted Longfin shares to the public while the stock price was highly elevated, collectively reaping more than $27 million in profits.
According to the SEC's complaint, Longfin's founding CEO and controlling shareholder, Venkata Meenavalli, caused the company to issue more than two million unregistered, restricted shares to Altahawi, who was the corporate secretary and a director of Longfin, and tens of thousands of restricted shares to Penumarthi and Tammineedi, who were allegedly acting as nominees for Meenavalli. The subsequent sales of those restricted shares violated federal securities laws that restrict trading in unregistered shares distributed to company affiliates.
Pursuant to FINRA Rules, member firms are responsible for supervising a broker's activities during the time the broker is registered with the firm. Therefore, brokerage firms across the country may be liable for investment or other losses suffered by its customers.
Erez Law represents investors in the United States for claims against brokers and brokerage firms for wrongdoing. If and have experienced investment losses, please call us at 888-840-1571 or complete our contact form for a free consultation. Erez Law is a nationally recognized law firm representing individuals, trusts, corporations and institutions in claims against brokerage firms, banks and insurance companies on a contingency fee basis.
"*" indicates required fields