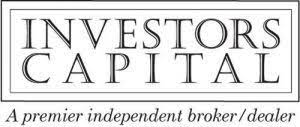 Financial advisor Robert Ginsberg (CRD# 5177531) is accused of recommending unsuitable real estate investment trusts (REITs). Ginsberg has been registered with Woodbury Financial Services, Inc. in Wallingford, Connecticut since September 2016. Previously, he was registered with Investors Capital Corp. in Wallingford, Connecticut from 2008 to 2016.
According to public information, a former client of Ginsberg filed a FINRA complaint against Investors Capital Corp. and Cetera Advisors, LLC, alleging more than $500,000 in damages related to unsuitable investment recommendations. It is alleged that Ginsberg recommended his former client sell their Microsoft common stock, which were earned through an employee stock option plan, and instead in reinvest in illiquid and speculative non-traded REITs, publicly traded REITs, and Business Development Companies (BDCs).
Unfortunately, it is alleged that Ginsberg represented these investments as safe and without meaningful risk to the detriment of his client. The alleged financial advice took place on or about 2014. It is alleged that since these investments were made, Ginsberg's former client's investment have seen further decline, and now cannot be sold because they are illiquid and many no longer pay dividends.
Additionally, it was found that the Microsoft stocks that the former client sold to purchase the illiquid REITs increased in value from $32 per share to where it now stands at $119 per share, as of April 9, 2019.
A REIT is a company, modeled after mutual funds, that owns or finances income-producing real estate and provide investors of all types regular income streams, diversification and long-term capital appreciation. Unlike other real estate investments, REITs are often entirely illiquid. Non-traded REITs hold additional risks for investors because they often feature limited redemption programs, high fees and commissions, and internal conflicts of interest.
Ginsberg has been the subject of two customer complaints in 2017, according to his CRD report:
December 2017. "Suitability." The case is currently pending. Ginsberg was employed by Woodbury Financial Services and Cetera Advisors, LLC at the time of the allegations.
November 2017. "Suitability of investments in REITs." The customer is seeking $1 million in damages and the case is currently pending. This case was regarding alternative investments made which Ginsberg was employed by Woodbury Financial Services and Cetera Advisors, LLC.
Pursuant to FINRA Rules, member firms are responsible for supervising a broker's activities during the time the broker is registered with the firm. Therefore, Investors Capital Corp. may be liable for investment or other losses suffered by Ginsberg's customers.
Erez Law represents investors in the United States for claims against brokers and brokerage firms for wrongdoing. If and have experienced investment losses, please call us at 888-840-1571 or complete our contact form for a free consultation. Erez Law is a nationally recognized law firm representing individuals, trusts, corporations and institutions in claims against brokerage firms, banks and insurance companies on a contingency fee basis.
"*" indicates required fields