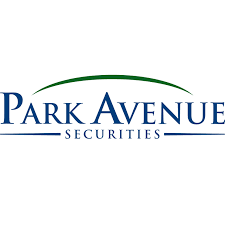 There are options for clients of Park Avenue Securities LLC broker David Stevens (CRD# 2830472) who suffered losses due to insurance investments. He has been registered with Park Avenue Securities LLC in La Jolla, California from 2015 to 2020, when he was terminated regarding, "The RR was terminated after the Firm's parent company, the Guardian Life Insurance Company ("Guardian"), identified a pattern of unauthorized transactions and signature irregularities relating to traditional fixed life insurance products for a customer of Guardian serviced by the RR. No securities products were involved."
Previously, he was registered with MML Investors Services, LLC in La Jolla, California from 2014 to 2015 and with Northwestern Mutual Investment Services, LLC in Newport Beach, California from 2011 to 2013, when he was terminated regarding, "Terminated in connection with customer complaint following other business practice issues."
He was registered with five additional firms between 1997 and 2004. He was terminated from one additional firm, Multi Financial Services, regarding "failure to comply with supervisory requests an procedures."
In March 2022, FINRA barred him after he "consented to the sanction and to the entry of findings that he submitted multiple life insurance applications for a customer, worth $23,950,000, and submitted applications for multiple loans on the policies, totaling approximately $1,000,000. The findings stated that when questioned by his member firm about the customer's policies and loans, Stevens submitted two letters regarding the customer's reasons for taking out the policies and loans, one purportedly from the customer's estate attorney and the other purportedly from the customer's accountant. Neither letter was genuine, but rather, Stevens created and falsified both letters prior to submitting them to the firm."
David Stevens Customer Complaints
He has been the subject of two customer complaints between 2015 and 2021, one of which was closed without action, according to his CRD report:
January 2021. "The Customer alleged the RR forged his signature on multiple fixed life insurance documents, resulting in multiple fixed life insurance policies being issued without his authorization. No securities products were involved in this matter." The customer sought $1,000,000 in damages and the case was settled for $1,180,000. The complaint was regarding insurance losses and it took place while he was registered with Park Avenue Securities LLC.
Pursuant to FINRA Rules, member firms are responsible for supervising a broker's activities during the time the broker is registered with the firm. Therefore, Park Avenue Securities LLC may be liable for investment or other losses suffered by David Stevens' customers.
Erez Law represents investors in the United States for claims against brokers and brokerage firms for wrongdoing. If you have experienced investment losses, please call us at 888-840-1571 or complete our contact form for a free consultation. Erez Law is a nationally recognized law firm representing individuals, trusts, corporations and institutions in claims against brokerage firms, banks and insurance companies on a contingency fee basis.
"*" indicates required fields