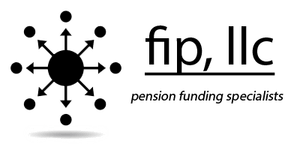 Erez Law is currently investigating former ProEquities, Inc. broker David Phillips (CRD# 3094195) regarding Future Income Playments, Inc. losses. Phillips has been registered with Moloney Securities Co., Inc. in Gilbert, Arizona from 2017 to 2018, when he was terminated regarding, "Failure to follow policies and procedures with respect to outside business activity." Previously, Phillips was registered with ProEquities, Inc. in Gilbert, Arizona from 2007 to 2017.
In December 2020, FINRA suspended Phillips for nine months and sanctioned him to a $5,000 civil and administrative penalty and fine after he, "consented to the sanctions and to the entry of findings that he participated in private securities transactions without prior disclosure to and approval from his member firm. The findings stated that Phillips solicited investors to purchase $876,636 in securities of a company that represented itself as a structured cash flow investment that purchased pensions at a discount from pensioners and then sold a portion of those pensions as a pension stream to investors. Phillips received a total of $33,184 in commissions in connection with his sales of the company's securities. Subsequently, the company ceased business, owing nearly $300 million in unpaid investor payments. In an indictment, the United States charged the company and its owner with conspiracy to engage in mail and wire fraud related to its operations. Later, Phillips entered into a settlement agreement with a court-appointed receiver for the company, agreeing to repay $22,500 of the $33,184 in commissions that he received from his sales of the company's securities."
Phillips has been the subject of two customer complaints between 2018 and 2020, according to his CRD report:
October 2020. "Claimants allege their investments in Future Income Payments, Inc. and annuities were misrepresented, improperly recommended, and unsuitable." The case is currently pending. The complaint took place while Phillips was registered with ProEquities, Inc. and was regarding fixed annuities and structured cash flow.
November 2018. "Claimant alleges his investment in Future Income Payments, Inc. was misrepresented and improperly recommended." The customer sought $106,368.37 in damages and the case was settled for $90,000. The complaint was regarding structured cash flow and the complaint took place while Phillips was registered with ProEquities, Inc.
Pursuant to FINRA Rules, member firms are responsible for supervising a broker's activities during the time the broker is registered with the firm. Therefore, ProEquities, Inc. may be liable for investment or other losses suffered by Phillips' customers.
Erez Law represents investors in the United States for claims against brokers and brokerage firms for wrongdoing. If and have experienced investment losses, please call us at 888-840-1571 or complete our contact form for a free consultation. Erez Law is a nationally recognized law firm representing individuals, trusts, corporations and institutions in claims against brokerage firms, banks and insurance companies on a contingency fee basis.
"*" indicates required fields