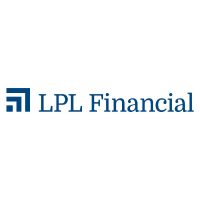 Erez Law is currently investigating LPL Financial LLC broker Dain Stokes (CRD# 2960801) regarding investment fraud. Stokes was registered with LPL Financial LLC in Bedford, New Hampshire from 2009 to 2019, when he was terminated regarding, "Termination in connection with State of NH suspension of investment adviser agent and broker-dealer representative license."
In June 2020, the Securities and Exchange Commission (SEC) barred Stokes. According to his BrokerCheck profile, "the New Hampshire Order, which became final by operation of law, immediately and summarily suspended Stokes's 'investment adviser agent and broker-dealer representative' license and permanently barred him from any securities licensure in New Hampshire. The New Hampshire Order also required Stokes to cease and desist from further violations of New Hampshire securities laws, pay restitution of $576,000, pay an administrative fine of $20,000, and pay the cost of the investigation. The New Hampshire Bureau of Securities Regulation's Petition for Relief ('Petition') in the above-referenced action alleged, among other things, that between 2018 and 2019, Stokes solicited $576,000 in investor funds from three investors that were his long-term LPL clients, falsely stating to these investors that their funds would be invested in a lucrative investment project in Africa that earned a 20% return in 90 days. The Petition alleged that Stokes did not use the money for any investment, and instead misappropriated portions of the funds for personal expenses while sending the rest to various people and entities all over the United States."
In October 2019, FINRA indefinitely suspended Stokes after he failed to respond to FINRA request for information. According to his BrokerCheck profile, "If Stokes fails to request termination of the suspension within three months of the date of the Notice of Suspension, he will automatically be barred on December 30, 2019 from association with any FINRA member in all capacities pursuant to FINRA Rule 9552(h)."
In August 2019, the New Hampshire Department of State Bureau of Securities Regulation suspended Stokes and sanctioned him to a $20,000 civil and administrative penalty and fine as well as $201,000 in restitution. According to his BrokerCheck, "On August 1, 2019, a client of the Representative filed a police report alleging fraud related to a $201,000.00 investment project that Representative classified as confidential. Client provided copies of cancelled checks, unsecured promissory notes, and text messages to the Policy Department that corroborated the complaint. According to the police report, Representative approached client for an investment in an 'outside project' where the Representative was in charge of the 'financial end of the project'. On three occasions, client wrote checks payable to Representative who in return executed unsecured promissory notes promising returns. Upon information and belief, Representative did not utilize the monies invested by client as intended."
Stokes has been the subject of five customer complaints between 2003 and 2020, three of which were denied, according to his CRD report:
March 2020. "Customer misappropriation of funds." The case was settled for $375,000.
October 2019. "Customer alleges suitability issues through misrepresentation and poor advice." The case is currently pending. This complaint is regarding a variable annuity.
Pursuant to FINRA Rules, member firms are responsible for supervising a broker's activities during the time the broker is registered with the firm. Therefore, LPL Financial LLC may be liable for investment or other losses suffered by Stokes' customers.
Erez Law represents investors in the United States for claims against brokers and brokerage firms for wrongdoing. If and have experienced investment losses, please call us at 888-840-1571 or complete our contact form for a free consultation. Erez Law is a nationally recognized law firm representing individuals, trusts, corporations and institutions in claims against brokerage firms, banks and insurance companies on a contingency fee basis.
"*" indicates required fields