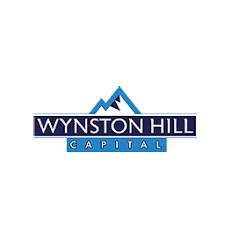 Can I recover losses from unsuitable investment losses with former Wynston Hill Capital, LLC broker Craig Sherman (CRD# 5670193)? Craig Sherman was registered with Wynston Hill Capital, LLC in Fletcher, North Carolina from 2017 to 2020. Previously, Craig Sherman was registered with Aeon Capital Inc in Middletown, New Jersey from April to June 2017 and with Middlebury Securities LLC in Weybridge, Vermont from 2011 to 2016.
In November 2021, FINRA suspended Craig Sherman for four months and sanctioned him to pay a $5,000 civil and administrative penalty and fine after he, "consented to the sanctions and to the entry of findings that he failed to reasonably discharge supervisory responsibilities specifically assigned to him by his member firm's written supervisory procedures (WSPs), including to reasonably investigate potential churning or excessive trading by two of the firm's registered representatives and to review representatives' emails. The findings stated that Sherman did not identify that the two representatives were excessively trading customers' accounts, ultimately charging those customers more than $300,000 in excess commissions and fees in less than six months. Moreover, Sherman failed to reasonably investigate red flags of excessive trading even when they were specifically presented to him. In failing to conduct any reviews of representatives' emails, Sherman failed to discover red flags that the two representatives were recommending securities transactions in the accounts despite not being registered in the customers' home states and that a third representative falsified the firm's books and records to reflect that he was the customers' registered representative of record when he was not the one making securities recommendations to them. Moreover, Sherman failed to investigate red flags that the two representatives were recommending securities transactions to customers located in states where they were not registered. Sherman knew that the two representatives had not been able to obtain registrations in many states after they joined the firm and that the third representative, who was only 20 years old, had virtually no experience as a registered representative, and was recruited to the firm by one of the two representatives, became registered in many of those same states shortly after the two representatives were unable to do so. Nonetheless, Sherman did not take any steps to investigate these red flags, such as reviewing the representatives' emails or contacting the customers in question. A review of the representatives' emails would have revealed that the two representatives, and not the third (the representative of record), were communicating with the customers, sent them new account forms, and asked the customers to deposit funds into their firm accounts. Had Sherman contacted the customers, he would have learned that the two representatives, and not the third, were making securities recommendations to the customers in question."
Craig Sherman Customer Complaint
Craig Sherman has been the subject of one customer complaint, according to his CRD report:
August 2019. "During the 6 month period beginning January 2019, Claimant alleges unsuitable trading, wrongful over-concentration, unauthorized trading and fraud, and failure to supervise." The customer is seeking $314,852 in damages and the case is currently pending. The complaint took place while Craig Sherman was registered with Wynston Hill Capital, LLC. The complaint was regarding common and preferred stocks and options losses.
Pursuant to FINRA Rules, member firms are responsible for supervising a broker's activities during the time the broker is registered with the firm. Therefore, Wynston Hill Capital, LLC may be liable for investment or other losses suffered by Craig Sherman's customers.
Erez Law represents investors in the United States for claims against brokers and brokerage firms for wrongdoing. If you have experienced investment losses, please call us at 888-840-1571 or complete our contact form for a free consultation. Erez Law is a nationally recognized law firm representing individuals, trusts, corporations and institutions in claims against brokerage firms, banks and insurance companies on a contingency fee basis.
"*" indicates required fields