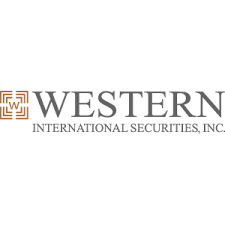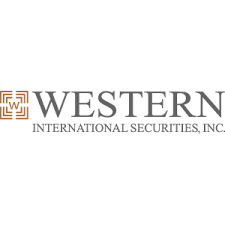 Erez Law is currently investigating Western International Securities, Inc. broker Corey White (CRD# 4537015) regarding options losses. He has been registered with Western International Securities, Inc. in Pasadena, California since 2017. Previously, he was registered with Financial West Group in Westlake Village, California from 2003 to 2017.
In March 2021, FINRA barred Corey White and sanctioned him to pay a $20,000 Civil and Administrative Penalty and Fine after he consented to the sanctions and to the entry of findings that he "failed to reasonably discharge his supervisory responsibilities regarding his member firm's systems and procedures." The complaint took place while he was registered with Financial West Group.
FINRA found that, "White failed to establish WSPs reasonably designed to enable firm supervisors to review for potentially excessive trading. The firm had no procedures addressing or establishing thresholds for annualized turnover rates and cost-to-equity ratios, specifying criteria regarding when to investigate active trading, or addressing when supervisors should contact customers to verify that the trading in their accounts was consistent with their investment objectives and risk tolerance. Similarly, the firm failed to have a supervisory system and WSPs reasonably designed to achieve compliance with FINRA suitability standards concerning the sale of non-traditional exchange traded products (ETPs) to its retail customers. White, using a third-party vendor, updated the firm's WSPs regarding leveraged and inverse-leveraged exchange traded funds (ETFs), but not for all non-traditional ETPs. The updated WSPs required White to conduct and document an annual review of all recommended ETF transactions, but White failed to do so."
FINRA also found that Corey White, "failed to reasonably respond to red flags indicating excessive and unsuitable trading in customers' accounts. White failed to reasonably monitor representatives' trading to detect potential sales practice abuses. White did not review the monthly account supervision (MAS) exception reports. Also, White failed to take reasonable steps to determine whether the firm's OSJ supervisors were reviewing the MAS reports or otherwise complying with their responsibilities to detect and prevent excessive and unsuitable trading."
"White learned that the firm's compliance staff were neither reviewing the MAS reports nor reviewing or supervising the OSJ managers' reviews of the MAS reports as required by the WSPs," according to FINRA. "White failed to respond to these red flags indicative of excessive and unsuitable trading. White also failed to update the firm's WSPs or to reasonably supervise the review of the MAS reports. Additionally, White encountered additional red flags indicating trading misconduct by representatives involving customer accounts, but failed reasonably to respond to these red flags. The accounts repeatedly appeared on the MAS exception reports and reflected high annualized turnover rates, a high volume of transactions, high commission amounts, and large losses; the accounts experienced in-and-out trading; the customers had investment objectives that were inconsistent with the short term trading activity occurring in the accounts; and the customers sustained losses due to the representatives' excessive trading. White also failed to reasonably supervise transactions involving non-traditional ETPs. White learned that a customer with conservative investment objectives had been holding for more than one trading session, a double-leveraged non-traditional ETP that had been recommended by a firm representative. White failed to investigate or otherwise respond to this red flag."
FINRA found that as a result of Corey White's actions, the customer lost $32,000 due to holding the ETP position for more than 570 days. FINRA found that while Corey White was responsible for monitoring and approving options trades and reviewing recommended options trades to determine suitability, he failed to discharge the ETPs. It was also found that he "failed to monitor and approve options transactions that a firm representative executed in a customer's account." Certain options transactions involved short-term purchases in long-term calls. In these instances, FINRA found that he "was speculating on a bullish, short-term move in the underlying equity." Regrettably, these transactions were inconsistent with the customer's investment objective and risk tolerance noted as "conservative."
Corey White Customer Complaints
He has been the subject of one customer complaint, according to his CRD report:
February 2022. "Failure to Supervise" The customer sought $16,440,221 in damages and the case was settled for $2,760,000. The complaint was regarding options losses and took place while he was registered with Western International Securities, Inc.
Pursuant to FINRA Rules, member firms are responsible for supervising a broker's activities during the time the broker is registered with the firm. Therefore, Western International Securities, Inc. may be liable for investment or other losses suffered by Corey White's customers.
Erez Law represents investors in the United States for claims against brokers and brokerage firms for wrongdoing. If you have experienced investment losses, please call us at 888-840-1571 or complete our contact form for a free consultation. Erez Law is a nationally recognized law firm representing individuals, trusts, corporations and institutions in claims against brokerage firms, banks and insurance companies on a contingency fee basis.
"*" indicates required fields