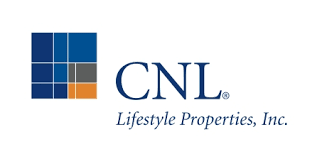 Did your MML Investors Services, LLC broker recommend you invest in CNL Lifestyle Properties? If your broker made unsuitable investment recommendations in private non-traded real estate investment trusts (REITs) and caused you to suffer investment losses, Erez Law can help.
According to public records, a former client of MML Investors Services, LLC filed a FINRA arbitration against the firm, alleging that his broker over-concentrated his IRA and non-IRA account in CNL Lifestyle Properties, an illiquid, privately traded REITs. The complaint alleges breach of duty, breach of contract, broker negligence, failure to supervise, securities fraud, unauthorized transactions, violation of state securities laws, among other claims. The complaint alleges that the investor is seeking $100,000 in damages, plus interest and costs.
Regrettably for the client, the broker concentrated his investment in CNL Lifestyle Properties, instead of diversifying his portfolio in varying investment types and sectors.
CNL Lifestyle Properties is a non-traded REIT that invests in income-producing and specialty properties that are concentrated in lifestyle-related industries, acquiring and leasing them.
In 2017, CNL Lifestyle Properties started liquidation proceedings. CNL Lifestyle Properties originally sold for $10 per share and final distributions for shareholders following the liquidation was at $2.33 per share.
Private placements are unregistered securities that are only suitable for experienced, pre-selected investors and institutions, rather than on the open market. It is an alternative to an initial public offering (IPO) for a company seeking to raise capital for expansion. Private placements are highly liquid and come with a high degree of risk, and they also charge high commissions to the brokers that recommend them to their clients. Private placements are not suitable for retirees or those living on a fixed income, as well as conservative investors looking to preserve their principal.
Pursuant to FINRA Rules, member firms are responsible for supervising a broker's activities during the time the broker is registered with the firm. Therefore, MML Investors Services, LLC may be liable for investment or other losses suffered by its customers.
Erez Law represents investors in the United States for claims against brokers and brokerage firms for wrongdoing. If and have experienced investment losses, please call us at 888-840-1571 or complete our contact form for a free consultation. Erez Law is a nationally recognized law firm representing individuals, trusts, corporations and institutions in claims against brokerage firms, banks and insurance companies on a contingency fee basis.
"*" indicates required fields