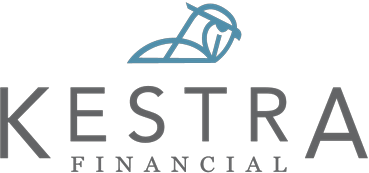 Were you the victim of former Kestra Advisory Services, LLC broker Clyde Ford (CRD# 4700006)? Ford has been registered with Founders Financial Securities LLC in Fresno, California since 2019. Previously, Ford was registered with Kestra Advisory Services, LLC in Fresno, California from 2016 to 2019 when he was terminated regarding "Mr. Ford failed to notify the firm of outside business activities in violation of firm policies. In addition, Mr. Ford referred at least two customers to an individual and company promoting an investment not approved on the firm's platform."
Ford has been the subject of one customer complaint, according to his CRD report:
November 2019. "Allegations/Suit Summary: It is alleged that in approximately 8/2014, Mr. Ford recommended Plaintiff move $461,000.00 from his retirement account to invest in Defendant Panthera. Plaintiff alleges that Mr. Ford never disclosed that he had any present or future ownership or financial interest in Panthera. Plaintiff alleges he demanded information about the Panthera investment and return of his investment funds from Defendants on several occasions over the last couple of years. Plaintiff alleges that Defendants assured Plaintiff they would liquidate his investment and return his funds. But the liquidations did not occur. Plaintiff alleges Defendants are liable for, among others, fraud and deceit, conversion, negligent misrepresentation, negligence, breach of fiduciary duties. On 9/30/2019, Plaintiff and Defendants entered into a written Settlement and Mutual Release Agreement. Under the terms of the Settlement Agreement, Plaintiff was to receive the amount of $632,660.81 in six monthly installments of $105,443.47. Defendants have failed and refused to make any payment under the Settlement Agreement and are therefore in default." The customer was granted $410,000 in damages. The complaint took place while Ford was registered with Kestra Advisory Services, LLC.
Pursuant to FINRA Rules, member firms are responsible for supervising a broker's activities during the time the broker is registered with the firm. Therefore, Kestra Advisory Services, LLC may be liable for investment or other losses suffered by Ford's customers.
Erez Law represents investors in the United States for claims against brokers and brokerage firms for wrongdoing. If you have experienced investment losses, please call us at 888-840-1571 or complete our contact form for a free consultation. Erez Law is a nationally recognized law firm representing individuals, trusts, corporations and institutions in claims against brokerage firms, banks and insurance companies on a contingency fee basis.
"*" indicates required fields