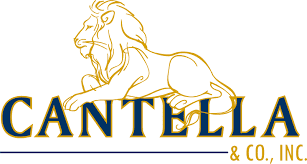 Can I recover losses from investments with former Cantella & Co., Inc. broker Clinton Byrd (CRD# 4673625)? Clinton Byrd was registered with Cantella & Co., Inc. in Tallahassee, Florida, from 2007 to 2021, when he was terminated regarding, "Loss of Confidence – failure to report customer complaint related to an Outside Business Activity. Failure to report a rent to own property as an Outside Business Activity." Previously, he was registered with Morgan Stanley & Co., Incorporated in Tallahassee, Florida, from April to July 2007, when he was terminated regarding, "Financial advisor engaged in unapproved financial relationships with clients." Prior to then, Byrd was registered with Morgan Stanley DW Inc. in Tallahassee, Florida, from 2003 to 2007.
In January 2023, FINRA sanctioned him to pay a $5,000 civil and administrative fine and suspended him for nine months, after he consented to the sanctions and to the entry of findings that he participated in a private securities transaction without providing prior written notice to his member firm. According to FINRA, he "caused a musical production company, which he owned, to issue a promissory note to the daughter of a firm customer, who signed the note on behalf of the customer's family." FINRA found that he signed a promissory note, on behalf of his musical production company, through which his company borrowed $550,000 from the customer's firm brokerage account. "According to FINRA, "Byrd's company used the note to finance its acquisition of a collection of historical memorabilia. Acting outside the scope of his employment with the firm, Byrd drafted the promissory note, which was a security, transmitted it to the customer's daughter, and both Byrd and the customer's daughter signed the note. Although the note required Byrd's company to make quarterly interest payments and repay the principal within one year, the company made no such payments." FINRA also found that he did not provide written notice to the firm before causing his company to issue the promissory note; he also did not obtain written approval from the firm. 
Clinton Byrd Investment Loss Options
Clinton Byrd has been the subject of one customer complaint, according to his CRD report:
January 2021. "Claimant alleges that an LLC owned solely by Mr. Byrd executed a promissory note on December 7, 2012 and that he failed to repay the principal when it was due on December 7, 2013. It is unclear whether the Claimant was a customer at the time of the transaction. Claimant alleges that the funds were used to purchase an art collection. Claimant alleges unsuitable recommendations and breach of fiduciary duty." The case is was settled for $450,000. The complaint was regarding promissory notes and common and preferred stocks. 
Pursuant to FINRA Rules, member firms are responsible for supervising a broker's activities during the time the broker is registered with the firm. Therefore, Cantella & Co., Inc. may be liable for investment or other losses suffered by Clinton Byrd's customers.
Erez Law represents investors in the United States for claims against brokers and brokerage firms for wrongdoing. If you have experienced investment losses, please call us at 888-840-1571 or complete our contact form for a free consultation. Erez Law is a nationally recognized law firm representing individuals, trusts, corporations and institutions in claims against brokerage firms, banks and insurance companies on a contingency fee basis.
"*" indicates required fields