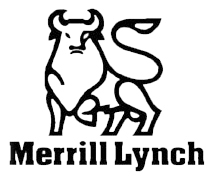 Former Merrill Lynch broker Christopher Roumayeh (CRD# 4510051) was suspended for 21 months following a FINRA investigation regarding his engagement in outside business activities (selling away). Roumayeh has been registered with Merrill Lynch, Pierce, Fenner & Smith Incorporated in Bloomfield Hills, Michigan from 2008 to 2019.
In June 2020, FINRA sanctioned Roumayeh to a $15,000 civil and administrative penalty and fine and he was suspended for 21 months. According to the Acceptance, Waiver & Consent, "Roumayeh consented to the sanctions and to the entry of findings that he engaged in outside business activities without providing prior written notice to his member firm."
According to the FINRA findings, Roumayeh and a client of Merrill Lynch purchased a franchise involved in the professional video gaming industry and Roumayeh acted as the owner of the franchise. According to FINRA, Roumayeh also formed five corporate entities related to the franchise's operations, served as an officer and director for them, and solicited prospective investors in the franchise. FINRA found that Roumayeh formed entities in his wife's name and named her as sole authorized representative on an entity's bank account to conceal his relationship to the entities. Additionally, FINRA found that Roumayeh also formed and managed a separate limited liability company (LLC) that he used to purchase commercial real estate. FINRA also found that Roumayeh made false statements to Merrill Lynch on the broker-dealer's annual compliance questionnaires concerning his outside business activities.
According to the Acceptance, Waiver & Consent, Roumayeh participated in a private securities transaction without providing prior written notice to or receiving approval from Merrill Lynch. "Roumayeh solicited and facilitated the investment of a publicly-traded company in the franchise. Roumayeh's participation included identifying other potential investors, responding to questions from the company during its due diligence, and negotiating the terms and structure of the company's investment. To facilitate the company's $5.5 million investment, Roumayeh formed a new holding company that he sold and issued shares of preferred stock to the company through," according to the FINRA Acceptance, Waiver & Consent.
Pursuant to FINRA Rules, member firms are responsible for supervising a broker's activities during the time the broker is registered with the firm. Therefore, Merrill Lynch may be liable for investment or other losses suffered by Roumayeh's customers.
Erez Law represents investors in the United States for claims against brokers and brokerage firms for wrongdoing. If and have experienced investment losses, please call us at 888-840-1571 or complete our contact form for a free consultation. Erez Law is a nationally recognized law firm representing individuals, trusts, corporations and institutions in claims against brokerage firms, banks and insurance companies on a contingency fee basis.
"*" indicates required fields