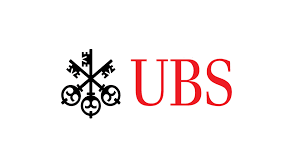 Did you lose money investing with former UBS Financial Services Inc. broker Carlos Rodriguez (CRD# 4363000)? Rodriguez was registered with UBS Financial Services Inc. in Plano, Texas from 2009 to 2015.
In July 2017, FINRA barred Rodriguez after he failed to respond to FINRA request for information.
Rodriguez has been the subject of four customer complaints between 2014 and 2018, two of which were denied, according to his CRD report:
November 2018. "Time frame: 2009 – 2015 Allegations: Claimants allege unauthorized and unsuitable trading occurred in their accounts, including options trading and purchases of bonds, mutual funds and Master Limited Partnerships, in high-risk oil and gas companies which resulted in losses. Claimants also allege that they lost large sums of money as a result of recommendations to buy into private investments away from the firm." The case is currently pending.
May 2017. "Time frame: Fall 2013- July 2015 Claimants allege that their FA team engaged in churning and misrepresentations in recommending unsuitable options and mutual funds and soliciting private investments in outside business ventures." The customer is seeking $500,000 in damages and the case is currently pending.
Pursuant to FINRA Rules, member firms are responsible for supervising a broker's activities during the time the broker is registered with the firm. Therefore, UBS Financial Services Inc. may be liable for investment or other losses suffered by Rodriguez's customers.
Erez Law represents investors in the United States for claims against brokers and brokerage firms for wrongdoing. If you have experienced investment losses, please call us at 888-840-1571 or complete our contact form for a free consultation. Erez Law is a nationally recognized law firm representing individuals, trusts, corporations and institutions in claims against brokerage firms, banks and insurance companies on a contingency fee basis.
"*" indicates required fields