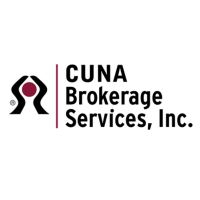 Erez Law is interested in speaking with investors who may have suffered losses due to investments with former Cuna Brokerage Services, Inc. financial advisor Stacy Cheney-Jamison (CRD# 4318631). Cheney-Jamison has been registered multiple firms during the past few year including:
Cuna Brokerage Services, Inc. in Boca Raton, Florida (09/09/2016 – 08/01/2017)
IFS Securities in Atlanta, Georgia (03/09/2015 – 10/08/2015)
First American Securities, Inc. in Atlanta, Georgia (01/16/2013 – 02/19/2015)
Valic Financial Advisors, Inc. in Atlanta, Georgia (07/16/2009 – 01/03/2013)
In May 2018, FINRA barred Cheney-Jamison from acting as a broker following an investigation into her involvement private securities transactions and falsification of client forms.
Cheney-Jamison has been the subject of two customer complaints between 2004 and 2018, one of which was closed without action, according to her CRD report:
March 2018. "Several causes of action are noted in the statement of claim including: Breach of fiduciary contract and breach of duty; Violation of the Georgia RICO Act; Violations of the Georgia Securities Act; Unauthorized transactions." The customer is seeking $350,000 in damages and the case is currently pending.
Pursuant to FINRA Rules, member firms are responsible for supervising a broker's activities during the time the broker is registered with the firm. Therefore, Cuna Brokerage Services, Inc. may be liable for investment or other losses suffered by Cheney-Jamison customers.
Erez Law represents investors in the United States for claims against brokers and brokerage firms for wrongdoing. If and have experienced investment losses, please call us at 888-840-1571 or complete our contact form for a free consultation. Erez Law is a nationally recognized law firm representing individuals, trusts, corporations and institutions in claims against brokerage firms, banks and insurance companies on a contingency fee basis.
"*" indicates required fields