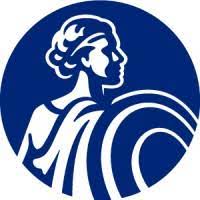 Erez Law is currently investigating former Equitable Advisors, LLC broker Camille Cordova (CRD# 6734084), who is alleged to make recommendations leading to investment losses. She was registered with NYLIFE Securities LLC in Glendale, California, from 2019 to 2022. Previously, she was registered with AXA Advisors, LLC in Woodland Hills, California, from 2017 to 2019.
In May 2022, FINRA sanctioned him to pay $5,000 in civil and administrative penalties and fines, and he was suspended for three months. It was alleged that she made unsuitable recommendations for a family trust formed by an elderly married couple.
According to her BrokerCheck, she and another registered representative "recommended that the trust purchase a deferred variable annuity for approximately $540,000 and fund that purchase through two withdrawals from an indexed annuity owned by the trust. Cordova was aware that funding the purchase of the variable annuity with withdrawals from the trust's existing annuity could result in negative tax consequences for the trust and was also aware that the recommendation to purchase the variable annuity would not be suitable if it caused negative tax consequences for the trust. However, neither Cordova nor the other representative researched how the trust might be able to purchase the variable annuity without negative tax consequences." It continues, "Instead, the other representative recommended that the trust withdraw funds from the indexed annuity via two checks payable to the trust and immediately endorse the checks as payable to the firm in order to fund the purchase of the variable annuity. The representative mistakenly believed that having the trust immediately endorse the checks as payable to the firm would avoid any adverse tax consequences, but he did not confirm that belief. Cordova knew of, and acquiesced to, the representative's funding recommendation without doing any of her own additional research. The withdrawal of the funds from the indexed annuity were, in fact, taxable events that resulted in negative tax consequences to the trust. The adverse tax consequences could have been avoided if Cordova or the other representative had recommended the new variable annuity be purchased as a tax-free 1035 exchange, but they failed to research that option." 
Camille Cordova Customer Complaints
She has been the subject of one customer complaint, according to his CRD report:
September 2020. "Claimants allege that on or about June 6, 2018 and October 24, 2018 they were provided with an unsuitable investment recommendation to roll over assets from an existing fixed income annuity maintained at another firm into an Equitable variable annuity." The case was settled for $312,500. The complaint took place while she was registered with Equitable Advisors, LLC. 
Pursuant to FINRA Rules, member firms are responsible for supervising a broker's activities during the time the broker is registered with the firm. Therefore, Equitable Advisors, LLC may be liable for investment or other losses suffered by Camille Cordova's customers.
Erez Law represents investors in the United States for claims against brokers and brokerage firms for wrongdoing. If you have experienced investment losses, please call us at 888-840-1571 or complete our contact form for a free consultation. Erez Law is a nationally recognized law firm representing individuals, trusts, corporations and institutions in claims against brokerage firms, banks and insurance companies on a contingency fee basis.
"*" indicates required fields