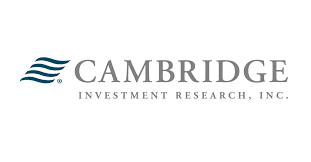 In March 2021, FINRA sanctioned Cambridge Investment Research, Inc. and sanctioned the firm to pay a $400,000 fine, as well as $3,134,354.82 in restitution plus interest. FINRA also required the firm to issue a certification signed by an officer and registered principal of the firm that, as of the date of the certification, Cambridge Investment Research, Inc. has established and implemented policies, procedures, and internal controls reasonably designed to address and remediate the issues identified in this Acceptance, Waiver & Content (AWC).
According to FINRA, "Cambridge permitted the sale of LJM on its platform without conducting reasonable due diligence and without a sufficient understanding of its risks and features, including the fact that the fund pursued a risky strategy that relied, in part, on purchasing uncovered options. Cambridge also lacked a reasonable supervisory system to review representatives' LJM recommendations."
FINRA found that Cambridge Investment Research, Inc. sold more than $18 million in LJM Preservation & Growth Fund, many of which suffered investment losses when the fund declined in value in February 2018.
LJM Partners is an investment management firm that operates the mutual fund LJM Capital Preservation and Growth Fund (NASDAQ: LJMIX). The investment, "seeks capital appreciation and capital preservation with low correlation to the broader U.S. equity market. Under normal circumstances, the fund invests primarily in purchased (aka 'long') and sold (aka 'short') call and put options on Standard & Poor's 500 Futures Index ('S&P'). The fund seeks to achieve its investment objectives by capturing gains on options sold on S&P futures contracts that can be purchased ('closed') at a later date for a lower price than the price realized when originally sold," according to U.S. News & World Report.
It is alleged that LJM Capital Preservation and Growth Fund was not focused on capital preservation and instead exposed investors to unacceptably high risk of catastrophic loss by not taking appropriate steps to preserve capital in down markets. Investing in volatility-linked products is extremely complex and risky and likely not a suitable and recommended strategy for the average investor.
On February 5, 2018, the S&P dropped 4.6% and LJM Capital Preservation and Growth Fund dropped from $10.34 on February 1 and then $9.82 on February 2 to $1.94 on February 7, a devastating more than 80% loss. As of October 2017, LJM Capital Preservation and Growth Fund had net assets of $768 million. Assuming that the assets were the same in February 2018, investors may have seen $600 million in losses during the first few days of February.
Pursuant to FINRA Rules, member firms are responsible for supervising a broker's activities during the time the broker is registered with the firm. Therefore, Cambridge Investment Research, Inc. may be liable for investment or other losses suffered by its customers.
Erez Law represents investors in the United States for claims against brokers and brokerage firms for wrongdoing. If and have experienced investment losses, please call us at 888-840-1571 or complete our contact form for a free consultation. Erez Law is a nationally recognized law firm representing individuals, trusts, corporations and institutions in claims against brokerage firms, banks and insurance companies on a contingency fee basis.
"*" indicates required fields