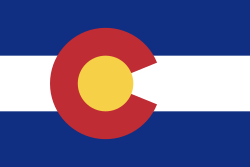 Erez Law is currently investigating broker-deal Spencer Edwards, Inc. financial advisors regarding participating in unregistered securities. Spencer Edwards, Inc. is a broker-dealer located in Centennial, Colorado.
In March 2017, FINRA fined Spencer Edwards, Inc. $707,000 and suspend them with respect to accepting for deposit or liquidating previously deposited certificated securities until an independent consultant determines that the firm has adopted supervisory procedures adequate to ensure that the firm is not participating in unregistered securities. These FINRA sanctions were based on the findings that the firm facilitated unregistered and nonexempt customer sales of billions of shares of securities. The firm liquidated 4 billion shares of unregistered penny stocks in customer accounts and yielded total approximate sales of $2 million and generated $107,000 in commissions. The FINRA findings also stated that the firm failed to adequately supervise its brokers and to ensure procedures were in place to comply with recordkeeping requirements and its obligation not to participate in unregistered, non-exempt securities offerings. Additionally, the investigation found that firm brokers used personal email accounts to bypass surveillance or monitoring by the firm.
Pursuant to FINRA Rules, member firms are responsible for supervising a broker's activities during the time the broker is registered with the firm. Therefore, Spencer Edwards, Inc. may be liable for investment or other losses suffered by its customers.
Erez Law represents investors in the United States for claims against Spencer Edwards, Inc. financial advisors, who are alleged to participate in unregistered securities. If you were a client of Spencer Edwards, Inc. or another firm, and have experienced investment losses, please call us at 888-840-1571 or complete our contact form for a free consultation. Erez Law is a nationally recognized law firm representing individuals, trusts, corporations and institutions in claims against brokerage firms, banks and insurance companies on a contingency fee basis.
"*" indicates required fields