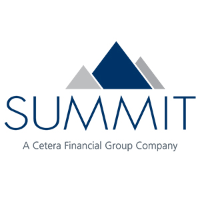 Summit Brokerage Services broker Brion Harris (CRD# 3199095) faces a customer complaint for unsuitable and alternative investment losses. He has been registered with Cetera Advisor Networks LLC in Annapolis, Maryland since 2019. Previously, he was registered with Summit Financial Group Inc. in Annapolis, Maryland from 2013 to 2021 and with Cambridge Investment Research Advisors, Inc. in Annapolis, Maryland from 2012 to 2013. Prior to that, he was registered with Lincoln Financial Securities Corporation in Annapolis, Maryland from 2003 to 2012, when he was terminated regarding, "registered representative Brion Harris was terminated for loss of confidence after discovery of backdated client documents used to meet a product closing deadline and for his involvement in referring his clients to purchase equity indexed annuities not on the firm's approved list."
In May 2017, the Department of Insurance of the State of California revoked his license.
In August 2013, FINRA sanctioned him to pay a civil and administrative penalty and fine of $5,000 and suspended him for one month, related to his submission of customer subscription documents with backdated signatures. The signatures were for $328,000 in investments in a real estate investment trust (REIT).
Brion Harris Customer Complaints
He has been the subject of three customer complaints between 2006 and 2022, one of which was denied, according to his CRD report. The most recent complaint was regarding: 
April 2022. "Claimants allege that respondent recommended unsuitable and high-risk alternative investments." The case is currently pending. The complaint took place while he was registered with Summit Brokerage Services and was regarding oil and gas investments, real estate securities, and business development companies (BDCs). 
Pursuant to FINRA Rules, member firms are responsible for supervising a broker's activities during the time the broker is registered with the firm. Therefore, Summit Brokerage Services may be liable for investment or other losses suffered by Brion Harris' customers.
Erez Law represents investors in the United States for claims against brokers and brokerage firms for wrongdoing. If you have experienced investment losses, please call us at 888-840-1571 or complete our contact form for a free consultation. Erez Law is a nationally recognized law firm representing individuals, trusts, corporations and institutions in claims against brokerage firms, banks and insurance companies on a contingency fee basis.
"*" indicates required fields