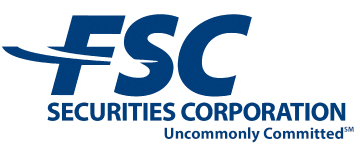 Erez Law is currently investigating former FSC Securities Corporation broker Brian Pearce (CRD# 1334784) regarding losses due to investments in Future Income Payments, LLC (FIPs). Brian Pearce was registered with World Equity Group, Inc. in Winter Haven, Florida from 2019 to 2021. Previously, Brian Pearce was registered with Taylor Capital Management Inc. in Winter Haven, Florida from 2018 to 2019 and with FSC Securities Corporation in Winter Haven, Florida from 2012 to 2018.
In November 2021, Brian Pearce was sanctioned to pay a $5,000 civil and administrative penalty and fine, $9,723 in disgorgement, and was suspended for seven months after he, "consented to the sanctions and to the entry of findings that he participated in private securities transactions totaling $607,730 without prior disclosure to, and approval from his member firm. The findings stated that Pearce solicited investors to purchase $607,730 in securities of a company that represented itself as a structured cash flow investment that purchased pensions at a discount from pensioners and then sold a portion of those pensions as a pension stream to investors. The company generally promised investors a seven to eight-percent rate of return on their investment. Pearce received a total of $24,309 in commissions in connection with his sales of the securities. Pearce's firm prohibited its registered representatives from participating in private securities transactions without prior written approval from the firm and Pearce did not provide notice to the firm prior to participating in the sales."
In December 2015, the Florida Office of Financial Regulation sanctioned Brian Pearce to pay a $6,000 civil and administrative penalty and fine and was sanctioned to a cease and desist.
Brian Pearce FIP Losses
Brian Pearce has been the subject of three customer complaints between 1994 and 2021, one of which was denied, according to his CRD report. The most recent complaint was regarding:
June 2021. "The Claimant alleges that Mr. Pearce recommended that he invest in structured cash flows administered by Future Income Payments, LLC., which was not sold through the firm." The customer is seeking $200,000 in damages and the case is currently pending. The complaint was regarding structured cash flow and took place while Brian Pearce was registered with FSC Securities Corporation.
Pursuant to FINRA Rules, member firms are responsible for supervising a broker's activities during the time the broker is registered with the firm. Therefore, FSC Securities Corporation may be liable for investment or other losses suffered by Brian Pearce's customers.
Erez Law represents investors in the United States for claims against brokers and brokerage firms for wrongdoing. If you have experienced investment losses, please call us at 888-840-1571 or complete our contact form for a free consultation. Erez Law is a nationally recognized law firm representing individuals, trusts, corporations and institutions in claims against brokerage firms, banks and insurance companies on a contingency fee basis.
"*" indicates required fields