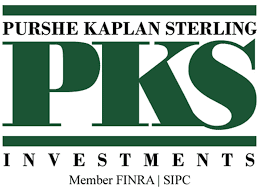 Erez Law is currently investigating Purshe Kaplan Sterling Investments broker Brendan Shaw (CRD# 4721215) regarding allegations of fraudulent and excessive trading. Shaw was registered with Purshe Kaplan Sterling Investments in Scottsdale, Arizona from 2012 to 2016.
In April 2019, the Securities Division of Washington barred Shaw and sanctioned him to a $60,000 civil and administrative penalty and fine after the investigation found that he placed a Washington State investor in unsuitable investments related to options trading. Furthermore, the investigation found that Shaw failed to disclose to a Washington State investor the speculative and high-risk nature of their options trading strategy.
Shaw has been the subject of three customer complaints between 2017 and 2019, according to his CRD report:
March 2019. "Fraudulent, unsuitable and excessive trading in client's advisory accounts at an unaffiliated RIA firm." The case is currently pending. The complaint was regarding options.
June 2017. "Fraudulent and excessive trading in brokerage accounts held at TD Ameritrade and managed by Thomson Financial Advisors LLC, an investment advisory firm with which Mr. Shaw was associated." The customer is seeking $7,500,000 in damages and the case is currently pending. The complaint was regarding options.
January 2017. "Claimants allege churning, lack of proper supervision, unsuitable investments and use of manipulative, deceptive, and fraudulent actions to induce claimants to open line of credit." The customer is seeking $1,109,814.14 in damages and the case is currently pending. The complaint was regarding options.
Pursuant to FINRA Rules, member firms are responsible for supervising a broker's activities during the time the broker is registered with the firm. Therefore, Purshe Kaplan Sterling Investments may be liable for investment or other losses suffered by Shaw's customers.
Erez Law represents investors in the United States for claims against brokers and brokerage firms for wrongdoing. If and have experienced investment losses, please call us at 888-840-1571 or complete our contact form for a free consultation. Erez Law is a nationally recognized law firm representing individuals, trusts, corporations and institutions in claims against brokerage firms, banks and insurance companies on a contingency fee basis.
"*" indicates required fields