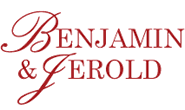 Benjamin & Jerold Brokerage I, LLC financial advisor Juergen Weber (CRD# 2617323) was recently barred by FINRA for unsuitable recommendations and unauthorized trades.
Weber was registered with Benjamin & Jerold Brokerage I, LLC in New York, New York from 2011 to July 2018, when he was terminated for allegedly making unsuitable recommendations and executing unauthorized trades. In previous years, Weber was registered with Avalon Partners, Inc. in New York, New York from 2009 to 2011 and then July to October 2008, A. G. Edwards & Sons, Inc. in Virginia Beach, Virginia from 2005 to 2007, and with Wachovia Securities, LLC in St. Louis, Missouri from 2003 to 2005, when he was terminated regarding, "client filed written allegation of unauthorized trade. My position is client did not remember stop loss order and reallocation of proceeds." Weber began his career at Prudential Securities Incorporated in New York, New York where he worked from 1995 to 2003.
In September 2008, Weber was barred by FINRA after he declined to be interviewed during FINRA's investigation into allegations that Weber made unsuitable recommendations and executed unauthorized trades. According to FINRA, Weber said he planned on retiring from the securities industry.
In February 2008, FINRA suspended Weber and fined him $10,888, of which $888 represents disgorgement of compensation received from unauthorized transactions, following allegations that he executed one unauthorized sale and one unauthorized purchase in the account of a public customer. According to the complaint, "The proceeds of the unauthorized sale of a closed-end value fund was used for the purchase of a closed-end mutual fund. From September 2003 through September 2005, Weber placed ten unauthorized trades in another customer's account. In total, Weber executed twelve unauthorized transactions in the accounts of two customers. Weber obtained oral discretionary authority and executed transactions pursuant to this authority in three additional customer accounts, however he did not obtain written discretionary authority and the accounts were not accepted by the firm as discretionary. Weber obtained discretionary authority from customer who was a close family friend. In connection with the discretionary authority, weber executed 123 discretionary transactions in that customer's account from April 2004 through May 2005. Similarly, weber obtained discretion from another customer and exercised discretion on three occasions in July 2005. In addition, weber obtained discretionary authority from a different customer and executed 39 discretionary transactions in her accounts from July 2002 through January 2006."
In February 2008, Weber was suspended by FINRA for three months for sales practice violations. The Division of Securities and Retail Franchising State of Virginia banned Weber's registration for 12 months from the end of the FINRA suspension in May 2008. " According to Weber's BrokerCheck record, "Under the division's guidelines an agent who has had a regulatory suspension for sales practice violations cannot be registered for a period of twelve months from the completion of his suspension."
Weber has been the subject of one customer complaint in 2006, according to his CRD report, regarding excessive trading. The case was settled for $120,000.
Pursuant to FINRA Rules, member firms are responsible for supervising a broker's activities during the time the broker is registered with the firm. Therefore, Benjamin & Jerold Brokerage I, LLC may be liable for investment or other losses suffered by its customers.
Erez Law represents investors in the United States for claims against brokers and brokerage firms for wrongdoing. If and have experienced investment losses, please call us at 888-840-1571 or complete our contact form for a free consultation. Erez Law is a nationally recognized law firm representing individuals, trusts, corporations and institutions in claims against brokerage firms, banks and insurance companies on a contingency fee basis.
"*" indicates required fields