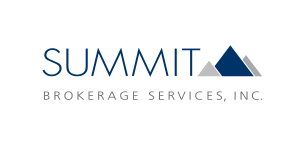 Erez Law is currently investigating former Summit Brokerage Services, Inc. financial advisor Larry Werbel (CRD# 828351) regarding selling away and unsuitable investment recommendations. Werbel has been registered with Concorde Investment Services, LLC in Chagrin Falls, Ohio from April 2015 to January 2016, when he was terminated regarding, "Discharged after internal review initiated upon learning Rep was indicted for defrauding investors prior to association with the firm."
Previously, he was registered with Summit Brokerage Services, Inc. in Chagrin Falls, Ohio from from March 2011 to April 2014 and from June to November 2014, when he was terminated regarding, "Representative was permitted to resign after customer initiated arbitration was filed but before the firm's resulting internal review was completed." Werbel was previously registered with LPL Financial LLC in Chagrin Falls, Ohio from February 2009 to November 2011, when he was terminated regarding, "Without the firm's knowledge, and in violation of firm policies and procedures, privately buying stock for his clients at a guaranteed price away from the firm."
In June 2018, the Securities and Exchange Commission barred Werbel after pled guilty to one count of conspiracy to commit securities fraud related to recommending his clients purchase securities without disclosing that he was being compensated to recommend those investments between at least 2011 and 2014. According to Werbel's CRD record, "This compensation agreement was an agreement with a codefendant in the case; he also failed to inform these clients that the entity he directed his clients to send their money for the purchase of the securities, was run and controlled by the codefendant in the case, who Werbel knew at the time as a convicted felon; he met with the codefendant in the case in connection with his compensation agreement to discuss his clients' investment opportunities in the securities; and when he engaged in this conduct he knew it was wrong."
In May 2016, FINRA barred FINRA after he failed to comply with an arbitration award or settlement agreement or to satisfactorily respond to a FINRA request to provide information concerning the status of compliance.
In January 2016, criminal charges were brought against Werbel for:
Manipulative and deceptive devices (securities fraud)
Fraud by wire, radio, or television
Statements or entries generally (false statements)
Conspiracy to commit securities fraud (
Attempt and conspiracy to commit wire fraud
Disclosure of information by commission (investment advisor fraud)
According to the Securities and Exchange Commission (SEC), Edward Durante was charged with defrauding at least 50 unsophisticated investors in New England, Ohio and California of at least $11 million through the sale of securities of VGTel, Inc., a shell company he controlled. The SEC complaint alleges that Durante sold approximately six million shares of the VGTel stock using a false name, and Durante bribed Werbel and another individual, the managing member of Evolution Partners, who advised their clients to purchase VGTel stock without disclosing to their clients that they had been bribed. Durante also engaged in matched trading of VGTel stock with a stockbroker to artificially control the stock's market price. Additionally, "the recidivist securities law violator also engaged in matched trading of VGTel stock with a stockbroker to artificially control the stock's market price." Thus, Werbel is liable for aiding and abetting securities violations.
According to Werbel's CRD, "Werbel consented to the sanctions and to the entry of findings that he solicited customers to invest in a low-priced security, which werbel himself had previously purchased. Werbel learned of the stock from a third-party stock promoter. The findings stated that Werbel's member firm prohibited the solicitation of low-priced securities." Additionally, once the customers purchased the securities, Werbel disclosed their non-public personal information regarding their corresponding securities transactions to the non-affiliated third-party stock promoter for the purpose of determining whether these customers were eligible to receive additional shares of stock. At least five customers received additional shares of stock as a result of this information. Werbel did not inform his firm of these transaction and he did not receive approval to conduct these transactions. As a result, Werber was sanctioned to $12,500 in civil and administrative penalties and fines and he was suspended from April to June 2014.
Werbel has been the subject of seven customer complaints between 2014 and 2016, one of which was closed without action, according to his CRD report:
October 2016. "Client is alleging suitability, negligence, and a failure to supervise in relation to annuity investments made in July of 2015." The customer sought $200,000 in damages and the case was settled for $125,000.
July 2016. "Werbel was named in a customer complaint that asserted the following causes of action: breach of duty of loyalty, negligence, fraud, respondeat superior, and negligent supervision." The customer was awarded $778,119.36 in damages.
July 2016. "Customer alleges unsuitable penny stock trading and failure to disclose high risk strategy." The customer sought $19,995.60 in damages and the case was settled for $17,000.
May 2016. "Plaintiffs allege that fa recommended two unsuitable securities causing losses. Activity period November 2010 through February 2011." The customer sought $74,518 in damages and the case was settled for $48,580.
March 2016. "Received as a letter from lawyer with no allegations just a statement that rep was indicted is US District Court stating a Time Period March 2011 to December 2014." The case was settled for $60,000.
July 2014. "Arbitration allegations: trades in VGTEL in 2013: selling away; conversion of property; fraud." The customer sought $1 million in damages and the case was settled for $185,138.61.
Pursuant to FINRA Rules, member firms are responsible for supervising a broker's activities during the time the broker is registered with the firm. Therefore, Summit Brokerage Services, Inc. may be liable for investment or other losses suffered by Werbel's customers.
Erez Law represents investors in the United States for claims against brokers and brokerage firms for wrongdoing. If and have experienced investment losses, please call us at 888-840-1571 or complete our contact form for a free consultation. Erez Law is a nationally recognized law firm representing individuals, trusts, corporations and institutions in claims against brokerage firms, banks and insurance companies on a contingency fee basis.
"*" indicates required fields