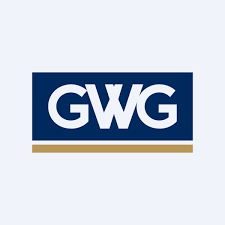 Lifemark Securities Corp. broker Alexander Hackley (CRD# 4899317) was accused of GWG Holdings Inc. L Bonds losses. He has been registered with Lifemark Securities Corp. in Centennial, Colorado, since 2017. Previously, he was registered with three additional firms between 2013 and 2017, including Blue Duck Wealth Management in Centennial, Colorado, from 2017 to 2018, Verus Capital Partners, LLC in Centennial, Colorado, from 2015 to 2017, and with Securities America, Inc. in Centennial, Colorado from 2013 to 2017.
Alexander Hackley Customer Complaints
He has been the subject of three customer complaints between 2009 and 2022, two of which were denied, according to his CRD report:
June 2022. "[REDACTED] had not been involved in her and her husband's finances up until her husband passed away. With limited investment experience she invested the money she had in her IRA account. Around August 2020 [REDACTED] met Patrick Durst. At this time [REDACTED] was 77 years old and retired. [REDACTED] had a moderate risk tolerance and wanted to preserve her retirement money. Durst told [REDACTED] GWG L bonds were a safe investment and that If she invested $100,000 in L bonds, she would make $75,000 over seven years. [REDACTED] trusted Durst to give her recommendations and advice. GWG offered L bonds up to $2 billion in June 2020. In August 2020 Durst told [REDACTED] to invest in L bonds. Lex Hackley filled out the bond purchase form and [REDACTED] electronically signed it. [REDACTED] claims Durst failed to disclose that LifeMark would receive a commission. In April 2021 GWG temporarily ceased the sale of L bonds. GWG filed the Form 10-K, year ended December 31, 2020, on November 5, 2021, and began selling L bonds. On January 15, 2022, GWG filed a Form 8-K because it did not make the January 15, 2022, interest payment. On January 10, 2022, they suspended sales on L bonds. On April 20, 2022, GWG filed for Chapter 11 bankruptcy. After this Hackley called [REDACTED] regarding the bankruptcy. [REDACTED] was concerned since she learned L bonds were illiquid. Hackley refuted this statement and told [REDACTED] she would recover her full amount invested plus the interest payments GWG didn't make since January 2022 because of her age. [REDACTED] claims that there is a violation of the Texas Securities Act, violations of FINRA rules 2010 and 2020, violation of Reg BI's General Obligation, breach of fiduciary duty, failure to supervise, violation of section 15(b)4(E) of the Exchange Act, Violation of FINRA rule 3110, and vicarious liability." The customer is seeking $300,000 in damages, and the case is currently pending. 
Pursuant to FINRA Rules, member firms are responsible for supervising a broker's activities during the time the broker is registered with the firm. Therefore, Lifemark Securities Corp. may be liable for investment or other losses suffered by Alexander Hackley's customers.
Erez Law represents investors in the United States for claims against brokers and brokerage firms for wrongdoing. If you have experienced investment losses, please call us at 888-840-1571 or complete our contact form for a free consultation. Erez Law is a nationally recognized law firm representing individuals, trusts, corporations and institutions in claims against brokerage firms, banks and insurance companies on a contingency fee basis.
"*" indicates required fields