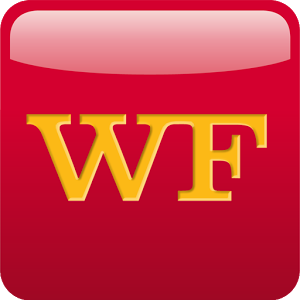 Erez Law is currently investigating former Wells Fargo Advisors Financial Network, LLC broker Adam Marquardt (CRD# 5307192) who was recently barred by FINRA related to investment losses. He has been registered with Cetera Advisors LLC in Rochester, Minnesota from 2020 to 2022, when he was terminated regarding, "Discharged due to FINRA sanction." Previously, he was registered with Wells Fargo Advisors Financial Network, LLC in Rochester, Minnesota from 2010 to 2020, when he was terminated regarding, "Allegations that registered representative deposited cashier's checks into client accounts in part to cover certain clients' investment losses without knowledge or authorization by the Firm."
In July 2022, FINRA barred Adam Marquardt after he "consented to the sanction and to the entry of findings that he refused to provide on-the-record testimony requested by FINRA in connection with its investigation into the allegations in a Uniform Termination Notice for Securities Industry Registration (Form U5) filed by his member firm stating that, at his resignation, Marquardt was under internal review for allegations that he deposited cashier's checks into client accounts in part to cover certain clients' investment losses without knowledge or authorization by the firm."
Adam Marquardt Customer Complaints
He has been the subject of one customer complaint, according to his CRD report:
March 2017. "Adam Marquardt was a subject of the customer's complaint against his member firm that asserted the following causes of action: violations of federal securities laws, including fraud in connection with the purchase or sale of securities; violations of Minnesota Securities Act, including misrepresentations, omissions of material fact, and employment of schemes to defraud and engaging in course of business which operated as a fraud or deceit; violations of the Minnesota Consumer Fraud Act, Uniform Deceptive Trade Practices Act, False Statement in Advertisement Act, and Unlawful Trade Practices Act; breach of contract; common law fraud; breach of fiduciary duty; and negligence and gross negligence. The causes of action related to Claimant's allegations that Respondent invested Claimant's funds in high-risk investments, which were contrary to his stated investment objectives. Claimant further asserted that Respondent engaged in improper short-term trading in closed-in funds and mutual fund and annuity switching, and recommended a low priced stock, which caused Claimant to incur unnecessary commissions and other fees." The customer is seeking $150,000 in damages and the case is currently pending. The complaint took place while he was registered with Wells Fargo Advisors Financial Network, LLC and was regarding mutual funds, penny stocks, and high-risk investments and annuities.
Pursuant to FINRA Rules, member firms are responsible for supervising a broker's activities during the time the broker is registered with the firm. Therefore, Wells Fargo Advisors Financial Network, LLC may be liable for investment or other losses suffered by Adam Marquardt's customers.
Erez Law represents investors in the United States for claims against brokers and brokerage firms for wrongdoing. If you have experienced investment losses, please call us at 888-840-1571 or complete our contact form for a free consultation. Erez Law is a nationally recognized law firm representing individuals, trusts, corporations and institutions in claims against brokerage firms, banks and insurance companies on a contingency fee basis.
"*" indicates required fields