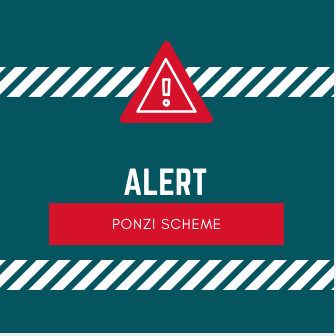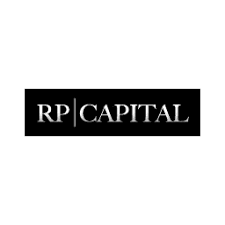 Erez Law is currently investigating former RP Capital LLC broker Aaron Maurer (CRD# 3007121) regarding Aequitas investment losses, a Ponzi scheme. Aaron Maurer was registered with Ascendant Alternative Strategies, LLC in Austin, Texas from June 2018 to December 2019. Previously, Aaron Maurer was registered with Stephen A. Kohn & Associates, Ltd. in Lakewood, Colorado from April to May 2018 and with RP Capital LLC in Aliso Viejo, California from 2009 to 2016.
In November 2021, FINRA suspended Aaron Maurer for two years and sanctioned him to pay a $10,000 civil and administrative penalty and fine. According to FINRA, "Maurer consented to the sanctions and to the entry of findings that he engaged in unapproved private securities transactions by soliciting investors to purchase securities issued by a company of which he was a 25 percent owner and a board member. The findings stated that Maurer raised a total of $1,100.000 through securities transactions in which he solicited and sold membership units, which were equity interests, in the company to investors, some of whom were customers of his member firm. Maurer had certified that he reviewed and understood his firm's WSPs that prohibited representatives from engaging in private securities transactions, whether or not there was compensation paid for effecting the transaction and required all of the firm's representatives to conduct their selling activities through it. Although Maurer disclosed his ownership interest in the company and role as a board member to the firm in an onboarding questionnaire related to his activities, he identified the company as a non-investment related OBA. Maurer did not provide written notice or receive approval from the firm for his participation in the transactions before beginning to solicit and sell investments in the company."
The Aequitas Management, LLC Ponzi Scheme
In March 2016, the Securities and Exchange Commission (SEC) filed a complaint against Aequitas Management, LLC alleging that the first and its subsidiaries operated a Ponzi-like scheme that defrauded 1,500 customers of approximately $350 million. Company executives – CEO Robert Jesenik, executive vice president Brian Oliver, and chief operating officer N. Scott Gillis – were aware that the company's cash flow would make it difficult to meet existing obligations, but they continued to raise hundreds of millions of dollars from new investors to pay earlier investors. 
According to the SEC complaint, Aequitas and its affiliates defrauded investors into believing they were making health care, education, and transportation-related investments, when their money was really being used in a last-ditch effort to save the firm. The SEC alleges that between January 2014 and January 2016, the firm raised money from investors by issuing promissory notes with high rates of return typically ranging from 8.5 to 10 percent.
Aequitas did use some investor money to acquire trade receivables in health care, education, transportation, and other consumer credit sectors, the SEC alleges that the vast majority was concentrated in student loan receivables of for-profit education provider Corinthian Colleges. However, Corinthian Colleges defaulted on its obligations to Aequitas in mid-2014, significantly exacerbating the firm's already severe cash flow problems

The Aequitas Funds include:
Aequitas WRFF I

Aequitas Private Client Fund

Aequitas Income Protection Fund

Aequitas ETC Founders Fund

Aequitas Income Opportunity Fund II

Aequitas Enhanced Income Fund

Aequitas Commodities Fund

Aequitas Capital Opportunities Fund

Aequitas Secured Subordinated Promissory Notes
Aaron Maurer Customer Complaints
Aaron Maurer received several customer complaints, which evolved into a civil litigation for direct investment and promissory note losses. The litigation was settled for $5,795,000.
Aaron Maurer has been the subject of five customer complaints between 2016 and 2017, according to his CRD report:
September 2017. "Misrepresentation of fact, risks, and suitability when selling non-registered securities." The customer sought $12,319,652 in damages and the case was settled for $5,795,000. The complaint was regarding direct investments and promissory notes. 
Pursuant to FINRA Rules, member firms are responsible for supervising a broker's activities during the time the broker is registered with the firm. Therefore, RP Capital LLC may be liable for investment or other losses suffered by Aaron Maurer's customers.
Erez Law represents investors in the United States for claims against brokers and brokerage firms for wrongdoing. If you have experienced investment losses, please call us at 888-840-1571 or complete our contact form for a free consultation. Erez Law is a nationally recognized law firm representing individuals, trusts, corporations and institutions in claims against brokerage firms, banks and insurance companies on a contingency fee basis.
"*" indicates required fields